 Xylo Chassis
---
Manufactured in the USA.
Shipping calculated at checkout.
Delivery
In stock items usually ship the same day if ordered by noon Pacific time.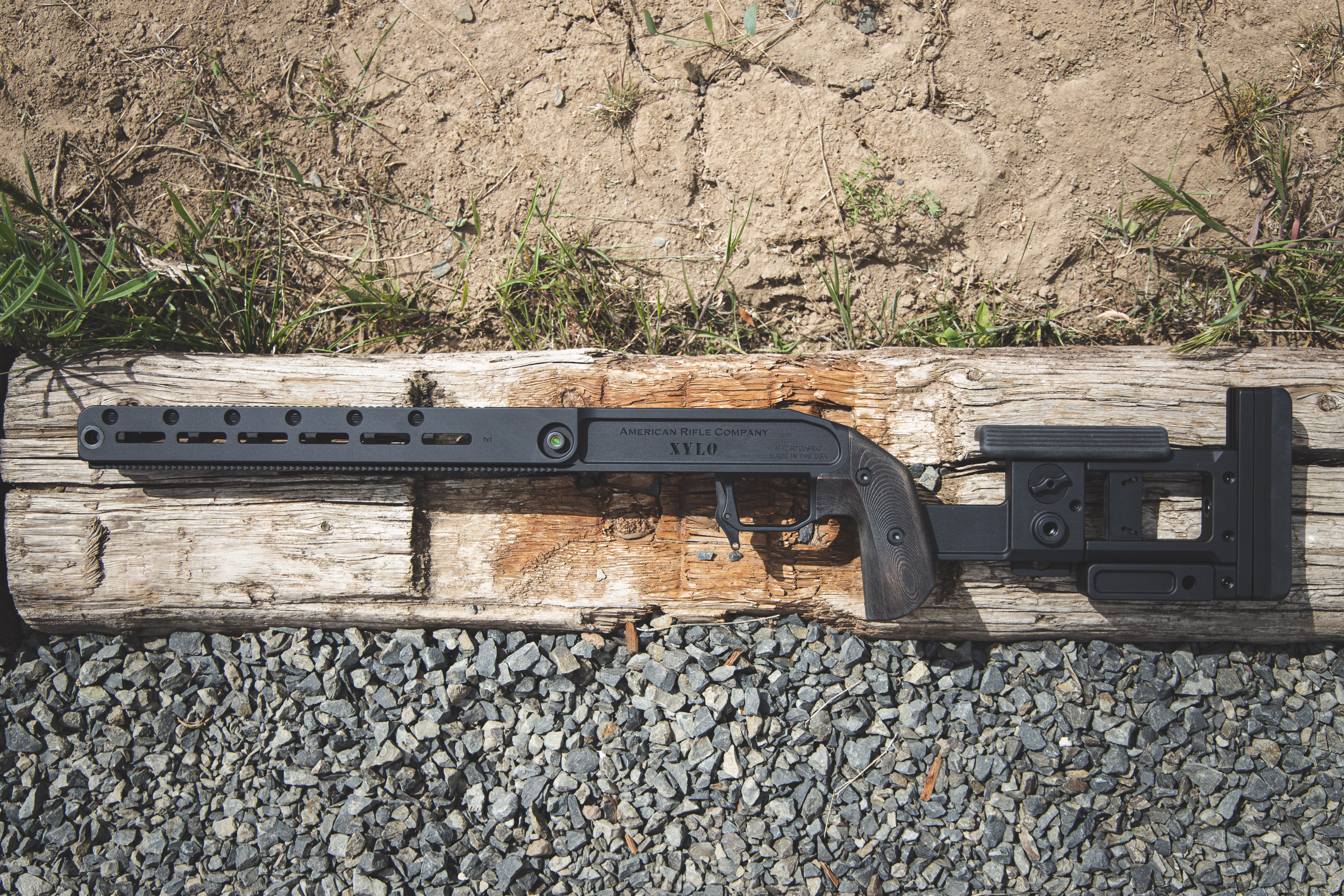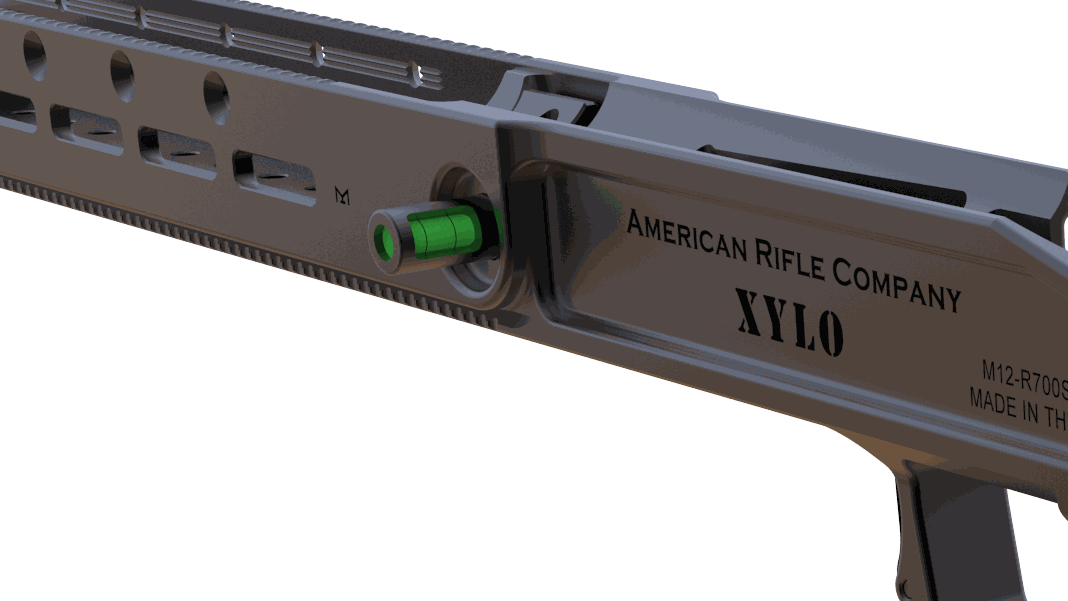 Level
Deploys to right or left.  Stows in center position.  Designed to be further from your eyes to ease eye strain when focusing on the level.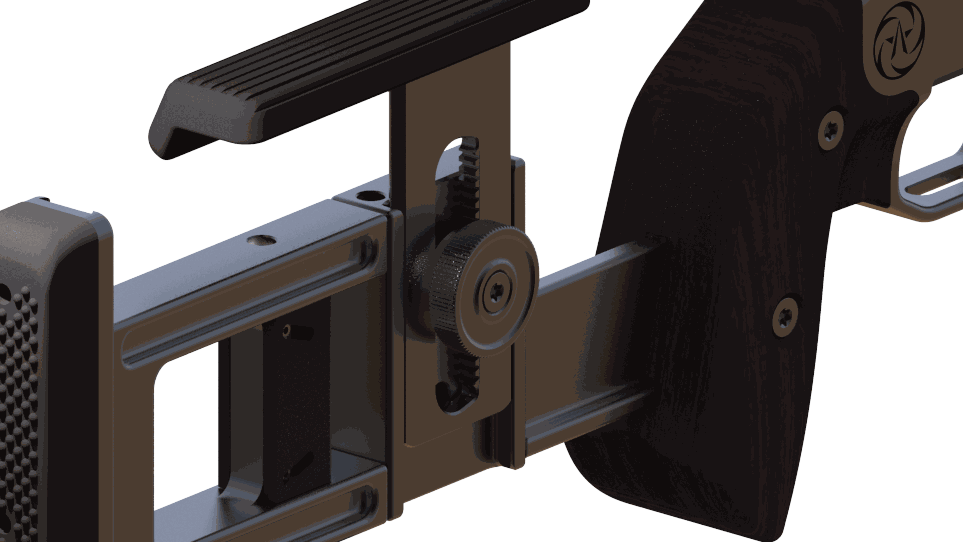 Cheek Piece Elevator and Adjustment
Rack and pinion adjustment with lock nut to eliminate all play when tightened.  Gear is an involute profile, just like real gears.  Cheek piece Fore/Aft, Left/Right, and Yaw adjustment.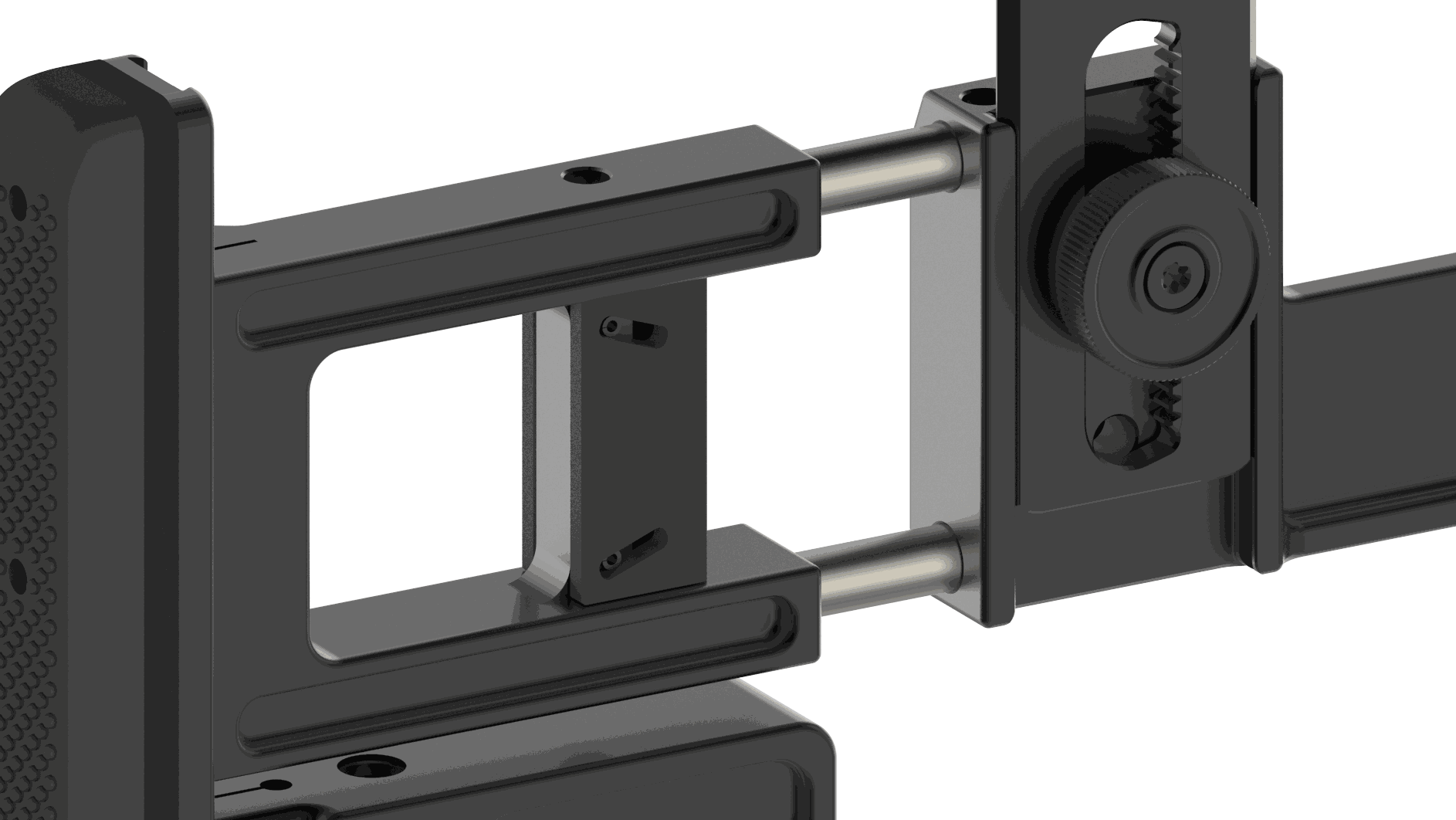 LOP Adjustment
2" of quick adjust, 1" of adjustment with wrench.  Slides on two 3/8" Titanium rods.  Shown at 1" of quick adjust extension.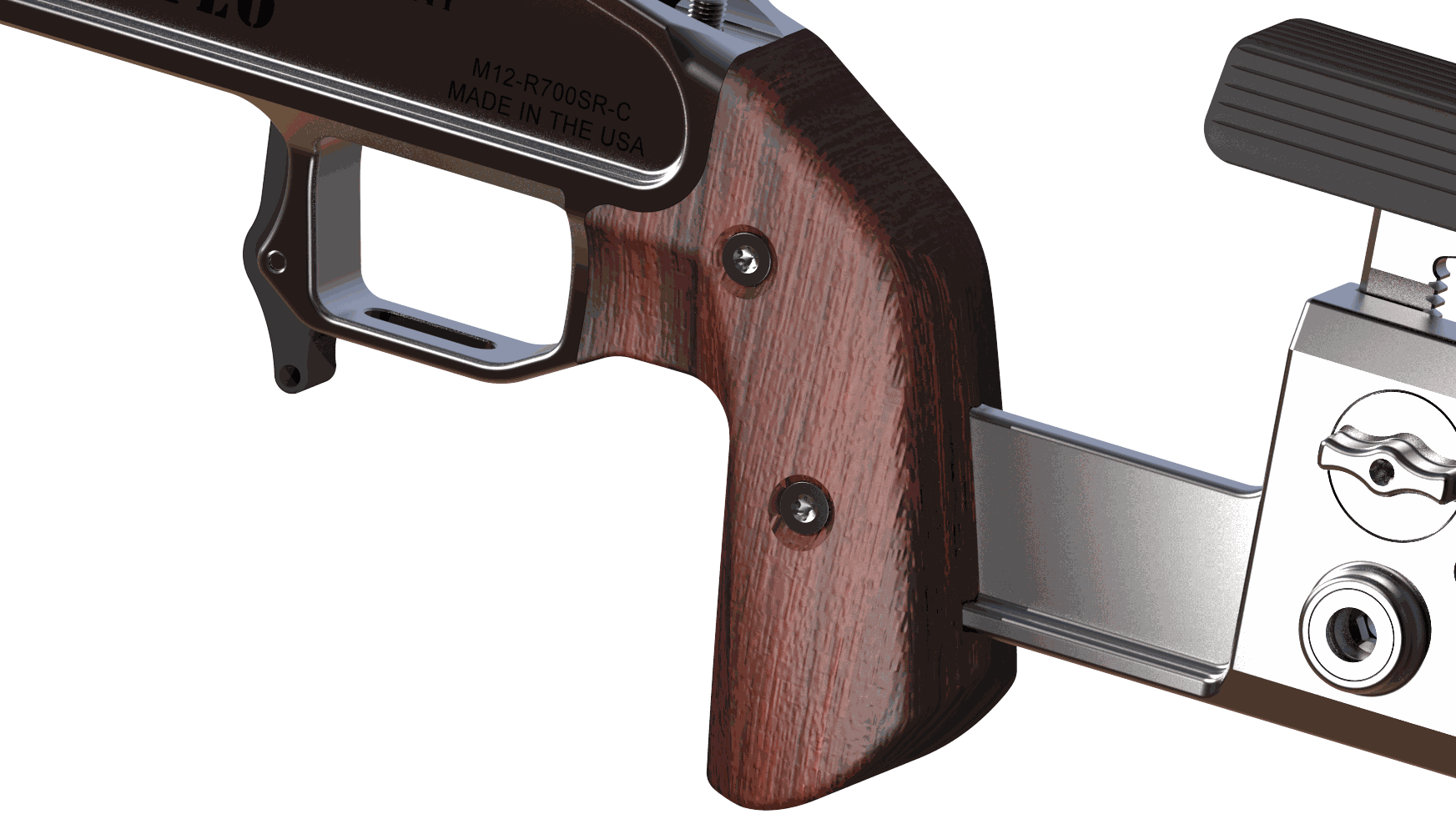 Grip
Walnut grip that works with your hand.  You'll understand when you feel it.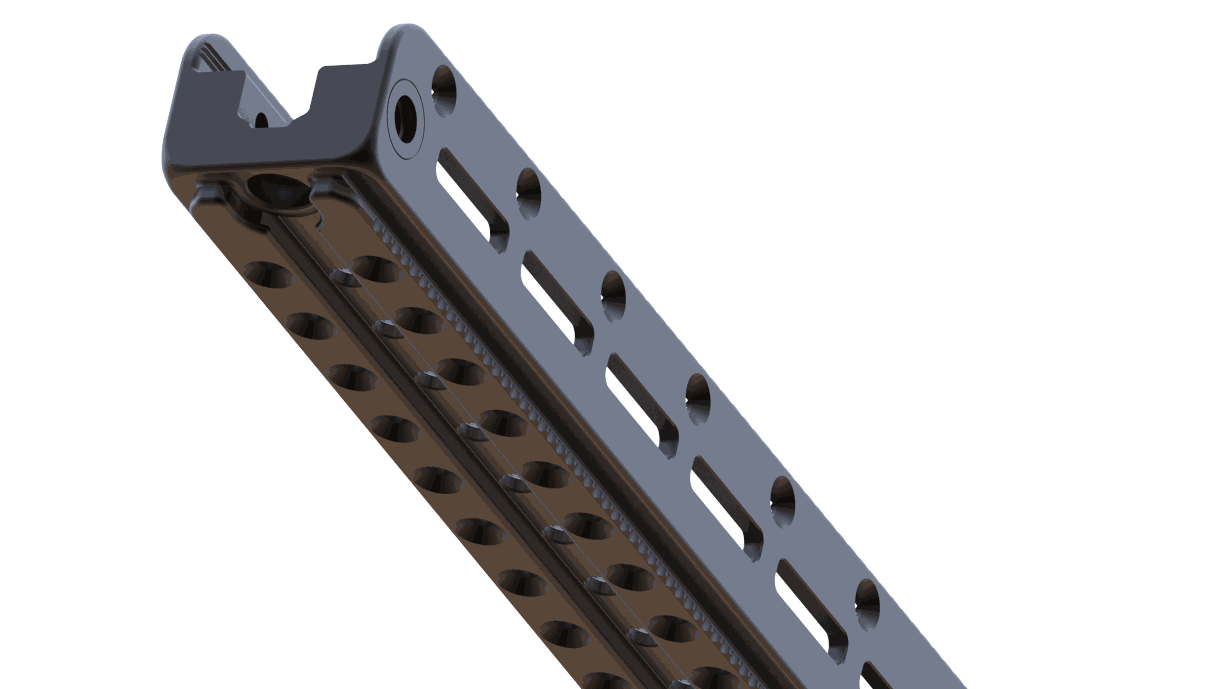 Fore-end
Integrally machined Arca-Swiss and Anschutz forend rails.  M-LOK slots along both sides of fore-end.  Countersunk fore-end holes and serrations for robust and repeatable optical mounting hardware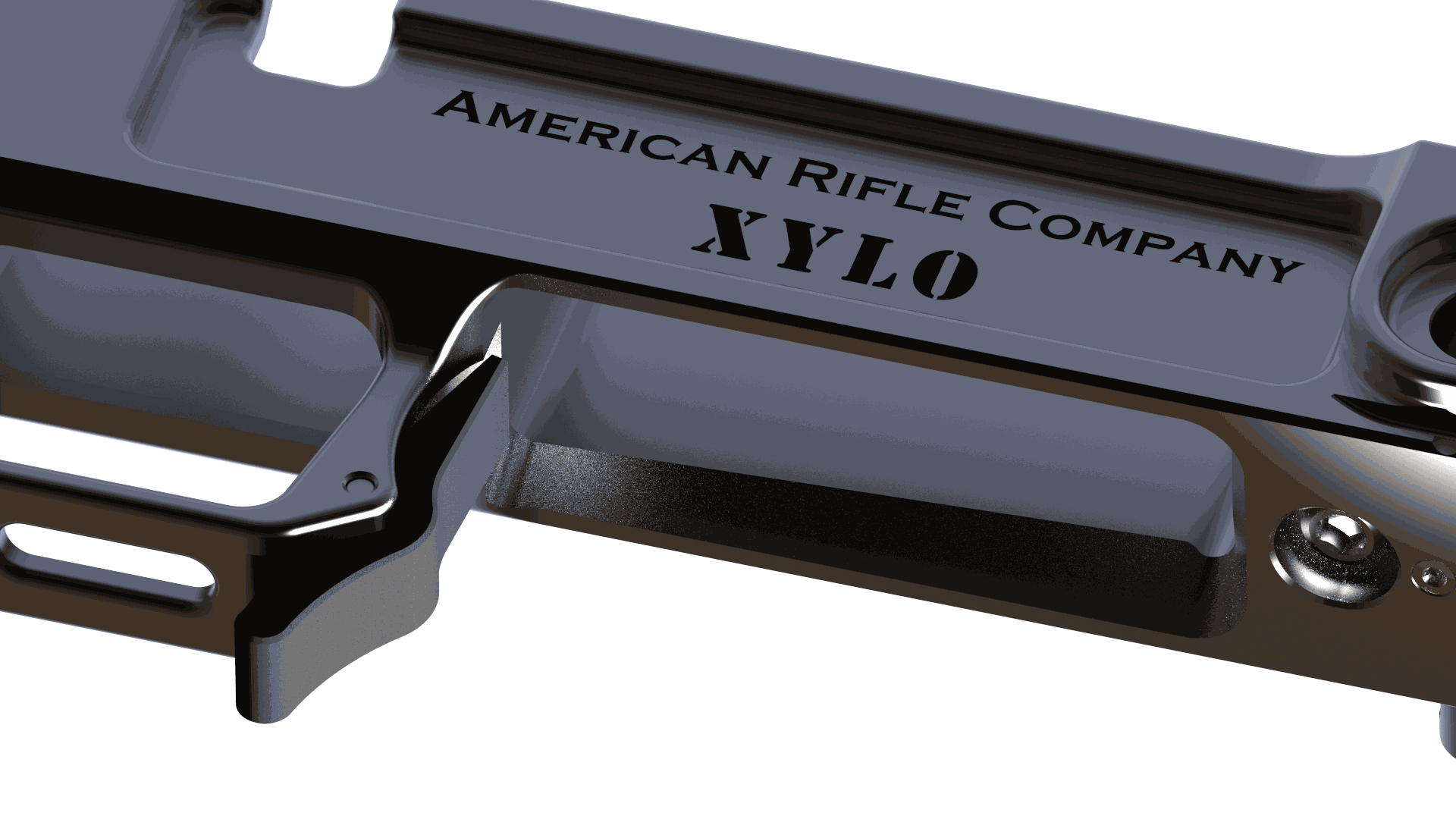 Magazine well
Flared magazine well for easy reloading.  Magazine latch bump supports rear of magazine to prevent magazine from rotating up towards the bolt.  Long action designed for 3.85 inch external length mag (CIP length).  
Overview
Xylo Chassis
Machined from a single piece of 7075 aluminum alloy for exceptional strength.

Compatible with Archimedes, Mausingfield, Nucleus actions


Compatible with Remington M700 actions and clones.

Clearance for 1.25" diameter straight barrel. 

Relief cut for actions with trigger hangers

Short action chassis weights 4.6 pounds with included aluminum bag rider.

Maximum weight is about 10.4 pounds for a short action chassis with a full weight kit and steel bag rider with weights.  

Walnut grip that works with your hand.  You'll understand when you feel it.

Three inches of total length-of-pull adjustment

Length of pull range is 325 - 400mm (12.75 - 15.75 in)


2" of tool-less quick-adjust to accommodate rapid changes in shooting position, body armor, etc. 

Additional 1" of length-of pull-adjustment requiring T25 driver or wrench


3/8" diameter titanium length-of-pull slide rods


Integrated bubble level which can be seen by most people over 40.  Deploys to both left and right side.

Integrally machined Arca-Swiss with Area 419 ArcaLock fore end rail

Integrally machined Anschutz fore end rail

M-LOK slots along both sides of fore end

Countersunk fore end holes and serrated interface for robust and repeatable optical mounting hardware

Accessory holes drilled within Anschutz rail for your imagination

Flared magazine well for easy reloading.  Long action designed for 3.85 inch external length mag (CIP length).   

Low profile fore end makes mag changes easy when close to the ground

Locking rack and pinion cheek piece with four possible adjustments (up & down, left & right, backwards & forwards, and yaw)

Butt plate can be adjusted for vertical position and rifle cant (roll).

Four hardened stainless steel sling swivel cup inserts.

Bag rider is included

Additional sling swivel cups in bag rider

Includes recoil lug clamp
Optional accessories (may be shown in some images):
Forward Picatinny optics mount

Auxiliary bi-pod adapter

Internal and External fore-end weight kit

Steel bag rider for additional aft end weight
Product drawing and torque specifications:
Grip interface CAD geometry:
(Parasolid file.  Inside surface of right half of grip.  After file downloads, add file extension of *.x_t)  
Example of products manufactured by other companies for attaching bipods and other accessories to Arca and Anschutz rails: