FFL and Delivery Time

Bolt actions sust be shipped to a licensed FFL (Federal Firearms Licensee). Your order confirmation email will contain FFL shipping instructions. Action may not be in stock, please check lead time page before ordering. Payment is due at time of order.

Archimedes Bolt Action
Pivoting bolt handle for the most powerful case extraction that operates with ease.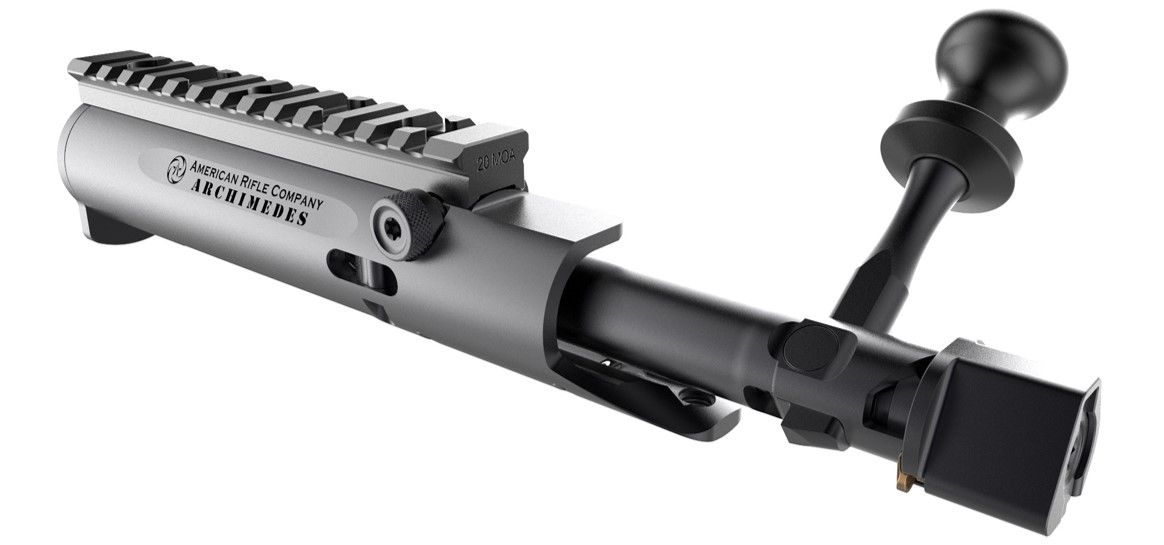 Archimedes Action video 
by West Desert Shooter
Archimedes Bolt Disassembly video 
by West Desert Shooter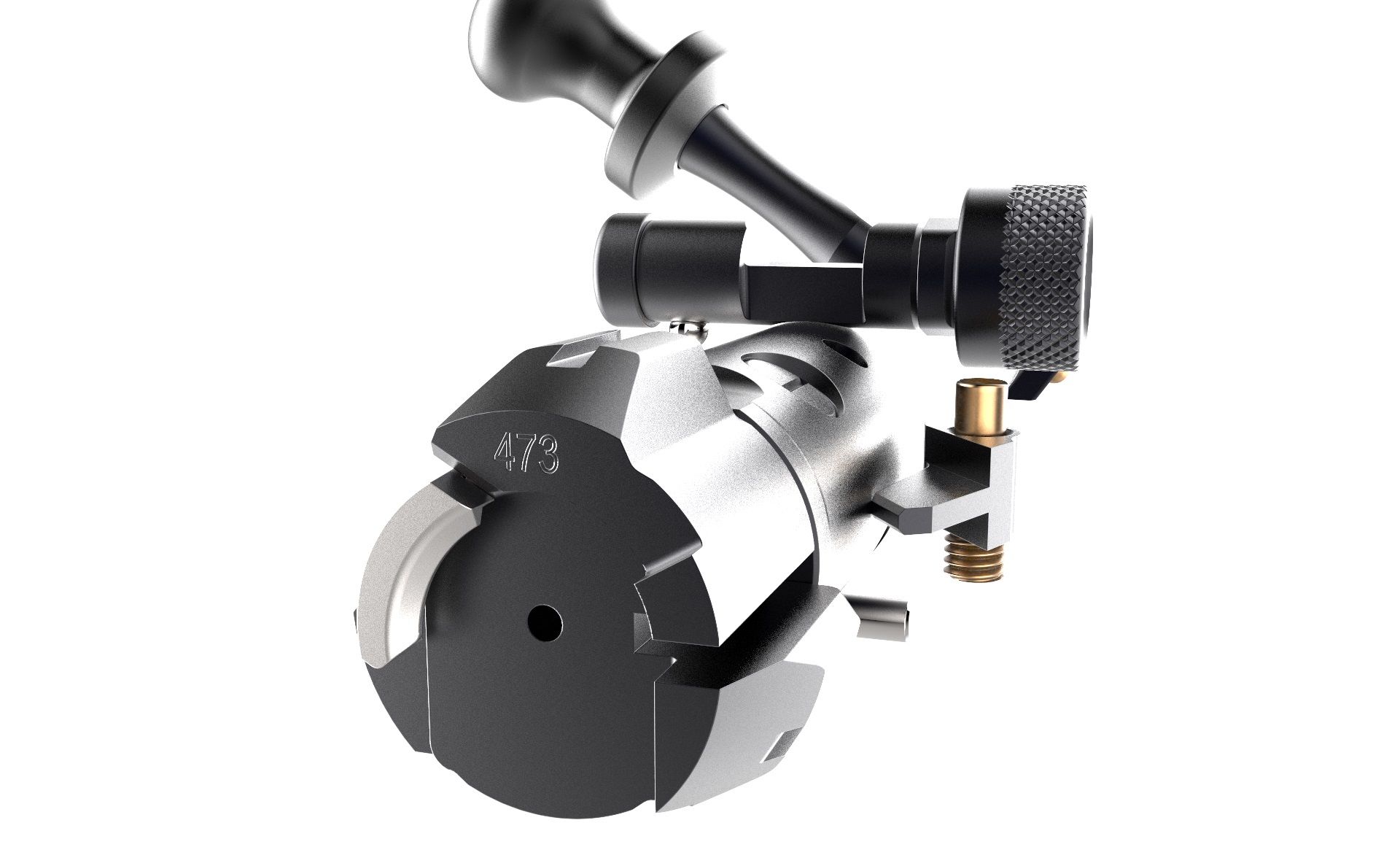 Bolt Stop
Hardened steel bolt stop.  Retract the bolt and rotate the bolt stop to remove the bolt.   Remains open until rotated closed.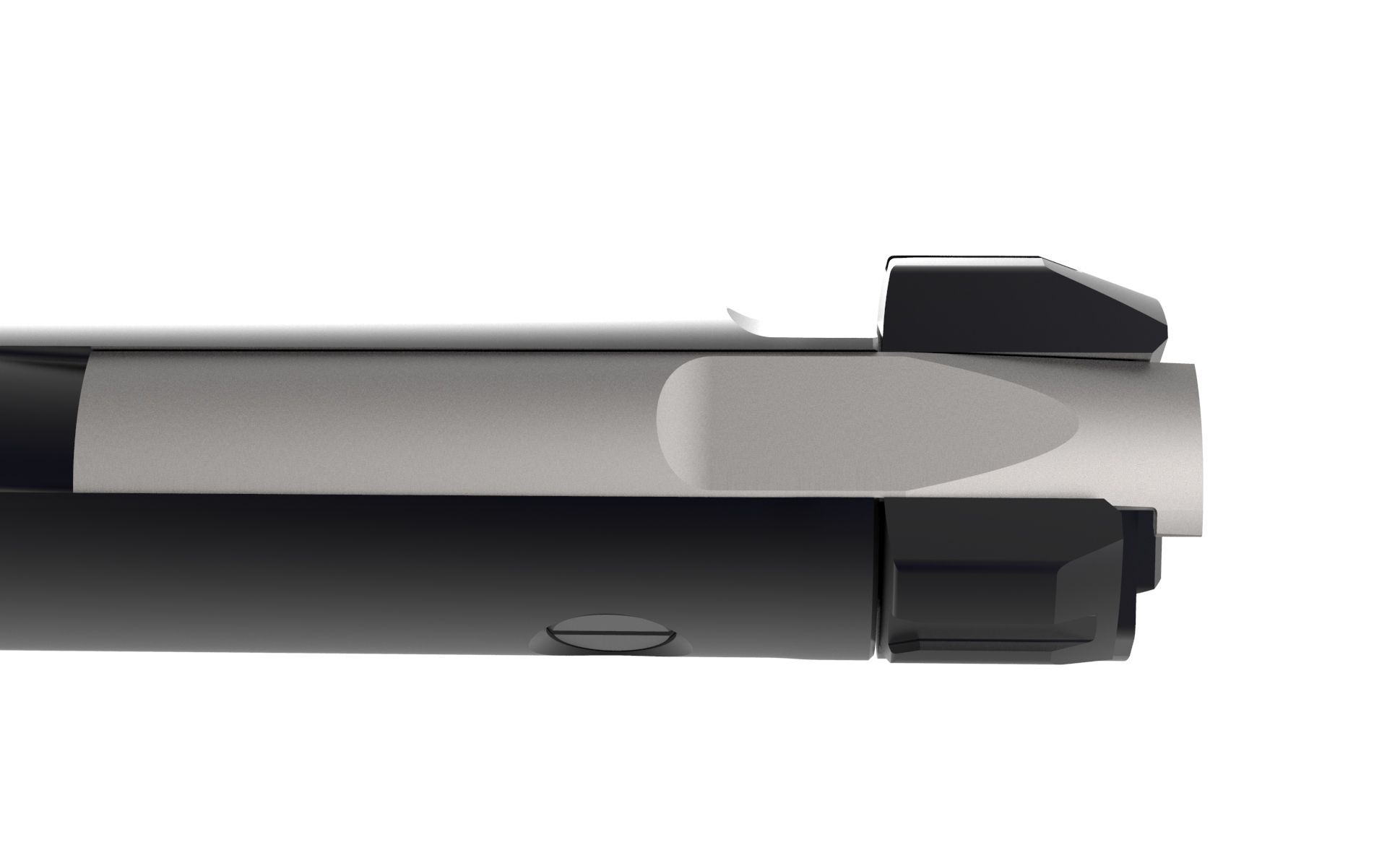 Extractor
Claw-type extractor with controlled round feed.  Secure and large contact area grips the cartridge.
Snaps right over the cartridge when single feeding.  There is no downside to controlled round feed.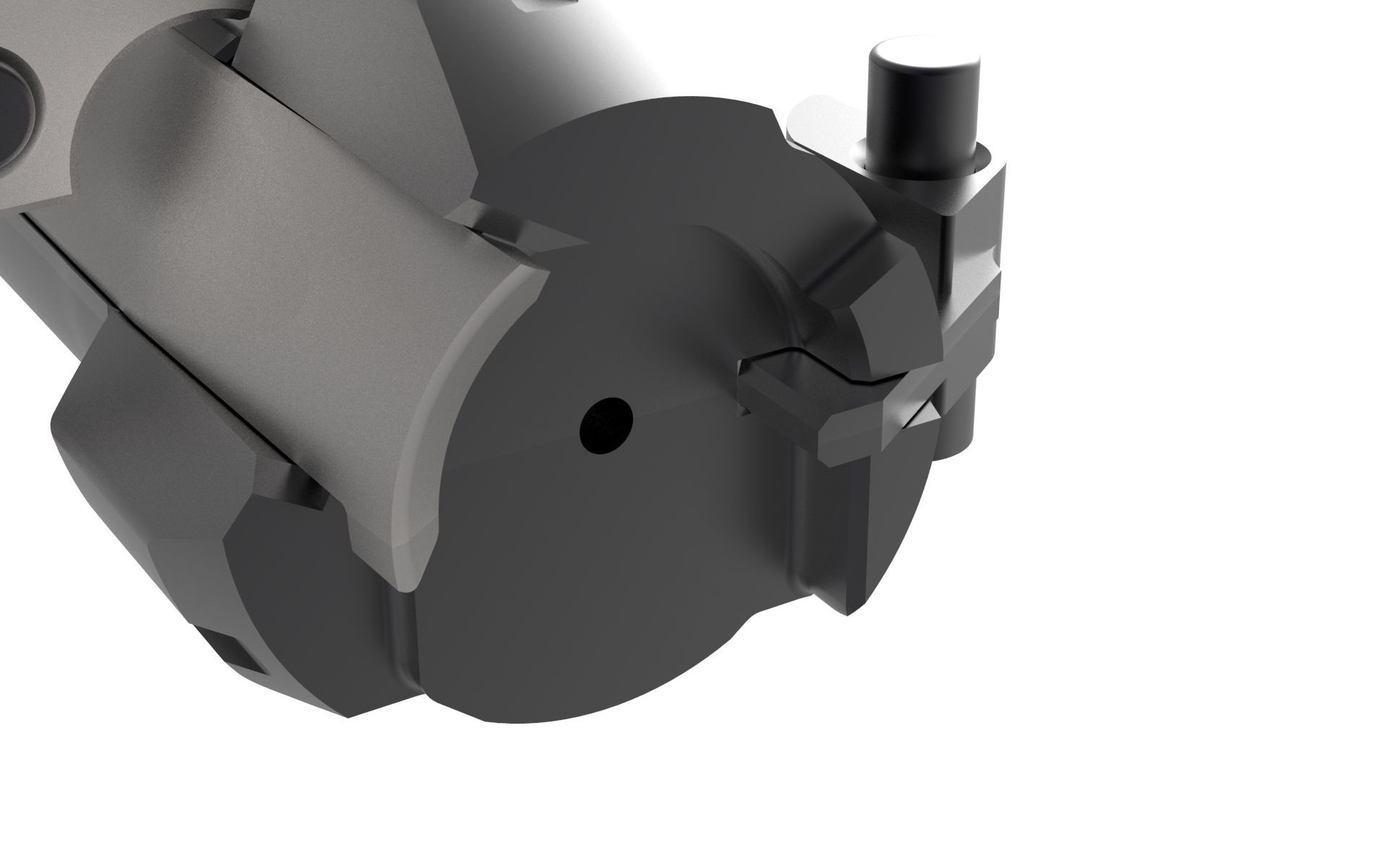 Ejector
Inertial style ejector.  Simply pivots into position when activated by the bolt head lugs.  Extremely reliable.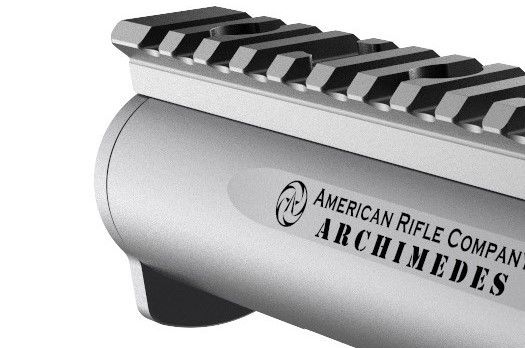 Recoil Lug
Integral recoil lug to the receiver.  Receiver and lug are machined from one solid piece of material.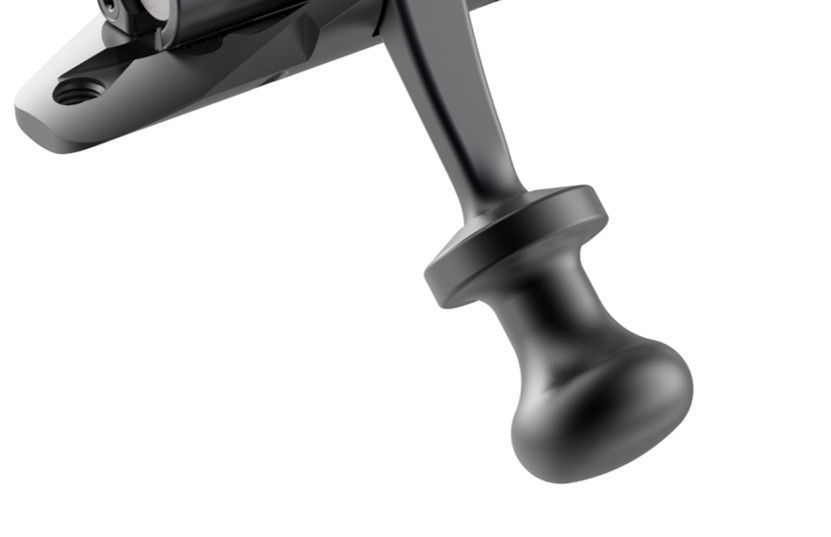 Bolt Knob
Lift with the side of your hand for a fast bolt cycle or grab the knob like a traditional handle.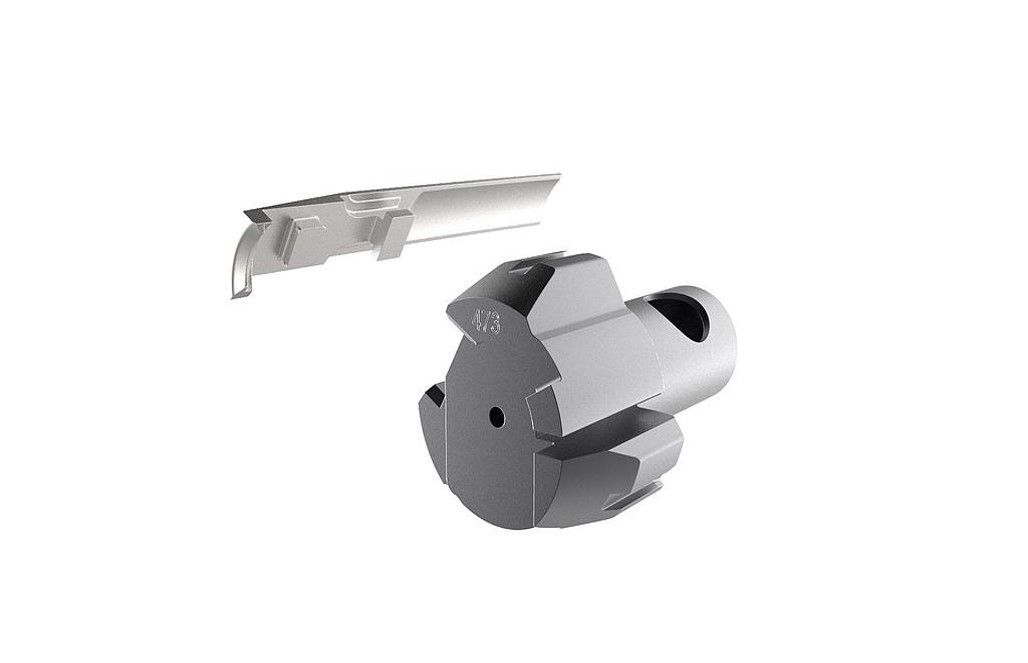 Interchangeable bolt head and extractor 
The bolt head and extractor are interchangeable to support multiple cartridges.  They can be swapped in a few minutes and tools are required.  The extractor is specific to each bolt face diameter for optimal engagement with the case.

Archimedes Bolt Action
An American Rifle Company Original
The namesake of a brilliant thinker of ancient Greece who proclaimed that he could move the world given a lever and a place to stand, American Rifle Company's Archimedes bolt action uses the same principle to establish a new standard.
The pivoting bolt handle of the Archimedes action gives you the mechanical advantage to extract even the most stubbornly stuck cases.  Your ability to extract cartridges without the use of tools is now limited only by the strength of the case rim.  And since bolt rotation is no longer necessary for case extraction, 75 degrees of bolt rotation is entirely dedicated to cocking, making cycling the bolt as easy as it gets.
The Archimedes embodies the most significant advancement in bolt action design that has occurred in over 120 years.
Proudly engineered and manufactured in the USA

Short action weight 2.1 pounds.  Long action weight 2.4 pounds

Pivoting bolt handle enables the most effective extraction possible.

75-degree bolt rotation provides excellent knob to scope clearance and shortens bolt cycle.

Entire bolt rotation is dedicated to cocking which eases the bolt lift.

Ample clearance between bolt and receiver tolerates dirt while cycling the bolt.

Dual cocking cams reduce the effects of friction and improve cocking efficiency.

100% cock on opening.

Closing the bolt is generally smooth but a slight bump may be felt depending on the trigger used.

Three rail-guided bolt locking-lugs resist binding and provide for an exceptionally smooth bolt cycle. 

Interchangeable bolt heads

Toroidal locking lugs do not require lapping.

Controlled-round feeding reduces the risk of double-feed jams.

Controllable Springfield inertial ejection.

Incredibly robust pin-less bolt stop.

Corrosion resistant black nitride finish

Integral bolt handle

Ergonomic interchangeable bolt knobs.

Integral recoil lug.

Pin-less interchangeable scope mounting rail is secured to the receiver by five conical-head, Torx-drive screws.

0.062 inch diameter firing pin tip for small and large primers, adjustable firing pin protrusion

Savage small shank pre-fit compatible barrel thread


Compatible with Rem 700 triggers

Please note the Trigger Tech Diamond set to pull weights below 1.0 to 1.25 lbs may drop the striker if the bolt is closed aggressively.  The Trigger Tech Diamond can do this with Factory Remington 700 actions so it is not unique to the Archimedes.  However, because the Archimedes does not have an extraction cam the Trigger Tech Diamond is more sensitive to dropping the striker.  We have had no reports of the cartridge firing when this occurs because the bolt must still be rotated to the closed position before the striker may move forward to contact the primer. 

Compatible with Rem 700 stocks and chassis

Rem 700 style mag well accepts AICS style mags, long action accepts CIP length mags (does not accept BDL bottom metal, Mausingfield does)
Included in Box
Complete action

2 Trigger pins

Tools: 1 dowel pin to disassemble bolt