Receiver Wrench, Nucleus & Archimedes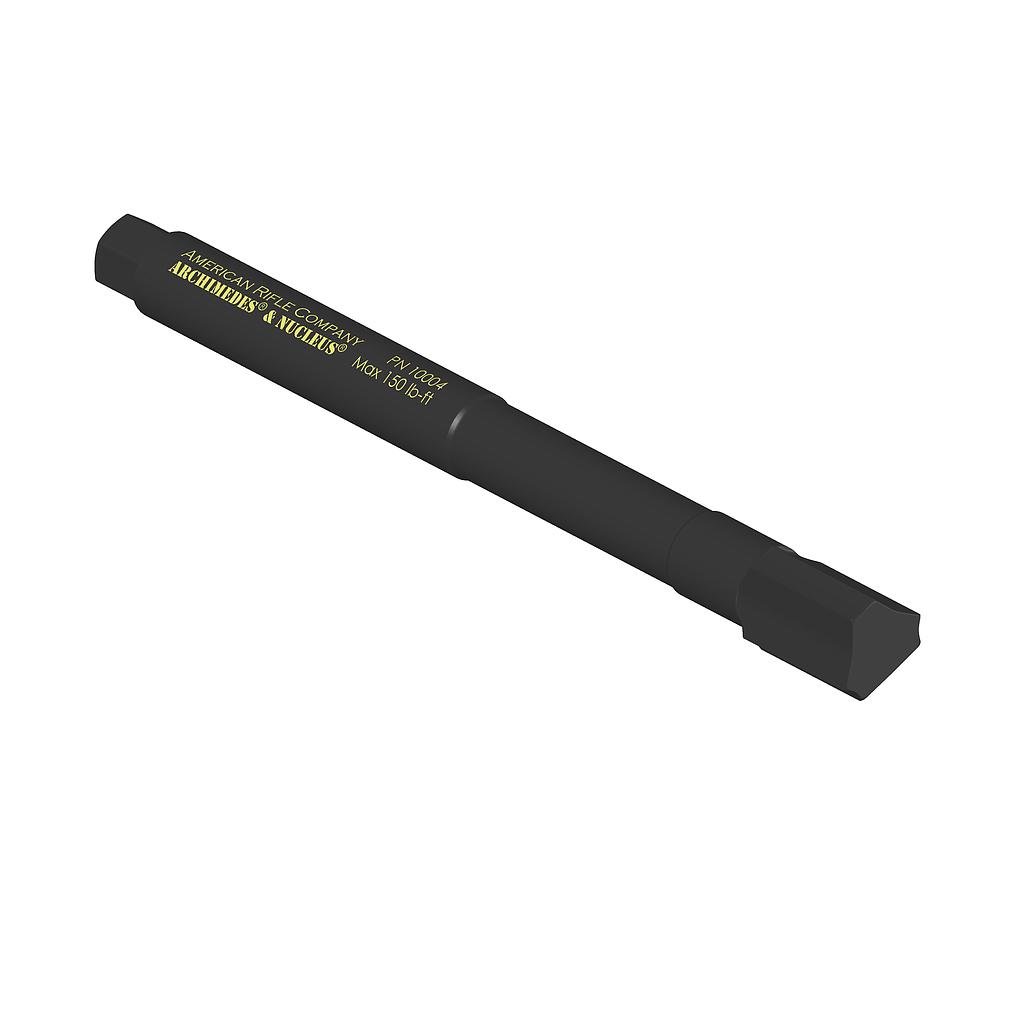 Receiver Wrench, Nucleus & Archimedes
Product Overview
Designed for use with both short and long action Nucleus & Archimedes receivers in either left or right hand.
Made from steel. Designed to be softer than the receiver in order to protect the receiver.
Overall length is about 8.5 inches.
Hexagonal end fits a 9/16 inch wrench.
Ejector must be removed from receiver to insert the wrench. This is required for the wrench to have sufficient material to engage the receiver once inserted. 

Using the Wrench
The wrench should be inserted with the engraving in the 12 0'clock position.   The flat side of the font of the wrench will be at 6 o'clock, the other two sides have slight inward curvature.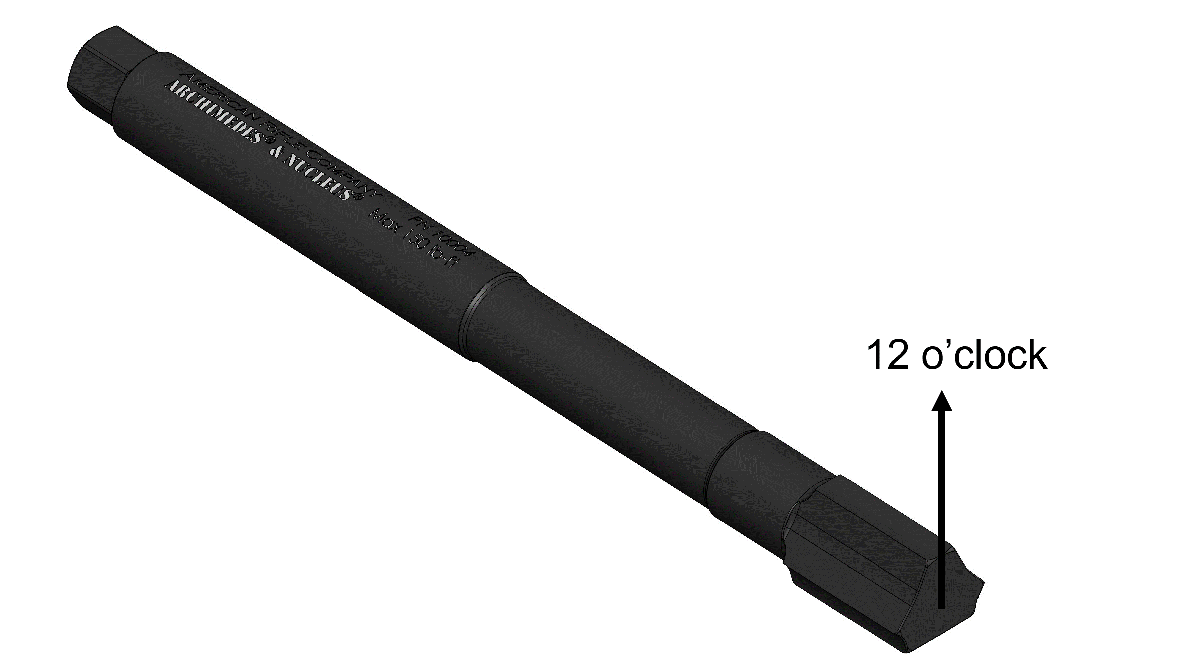 Wrench Recall

The first batch of wrenches was recalled as it is possible to damage the wrench and/or receiver in some cases. These we made and sold in 2018 and possibly early 2019. Please click the link for instructions if you have a recalled wrench. 
Wrench Comparison: