TriggerTech Diamond Warranty Program

TriggerTech has informed us that they have found an issue with the Single Stage Rem 700 Diamond Triggers that were manufactured from March 1, 2020 to December 10, 2020. American Rifle Company has determined that triggers supplied in our rifles may have been manufactured during this timeframe. Please follow the steps below to check your rifle.
1) Check if your rifle has a TriggerTech Diamond
Without taking your rifle apart, check if the body of your trigger is red as shown in the image below. All single stage diamond triggers that American Rifle Company used are red.

Single Stage Diamond Trigger Color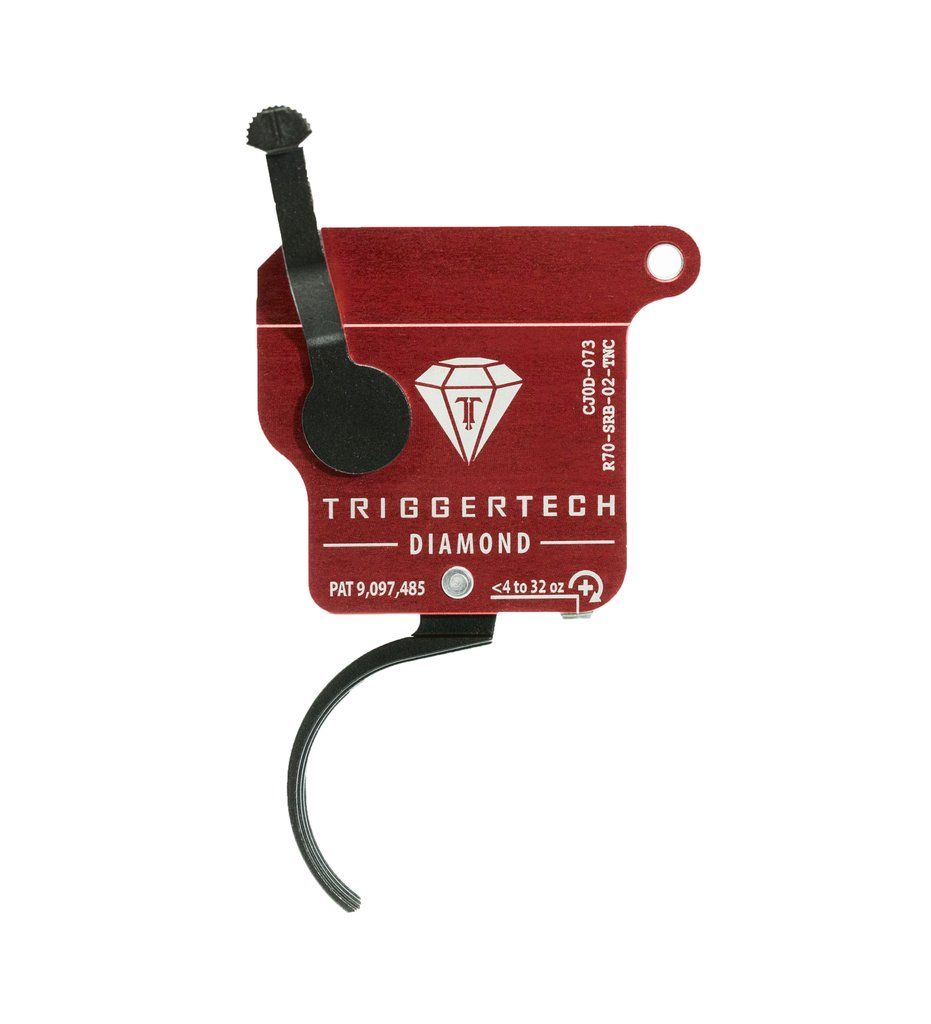 2) If your rifle has a TriggerTech Diamond:

If you would like to personally replace your trigger directly through TriggerTech to avoid shipping the entire rifle to us, follow steps 2.1 to 2.3.

If you have concerns or issues regarding rifle assembly/disassembly, feel free to contact us for arrangements to ship the rifle to American Rifle Company and we will provide the trigger replacement service. We may have your rifle at our shop for 2 weeks or more. Please contact us by 3/1/2021 if you plan to send it to us.

2.1) Remove the barreled action from the American Rifle Company Xylo Chassis; you will need a 3/16 hex key. There are four screws (1/4-28 x1") that must be loosened and/or removed. Please note that if you do not have a long enough hex key to reach the receiver screw that is retained by the grip, you may need to remove the grip. The 2 forward most screws that tighten the recoil lug clamp only need to be loosened, the other two screws must be fully unthreaded.
2.2) Do not remove the trigger from the action yet. Go to the TriggerTech Enhanced Warranty page and check the serial number according to the TriggerTech instructions.
TriggerTech Diamond Enhanced Warranty >
2.3) If you have a trigger that meets the conditions of the Enhanced Warranty, please fill out TriggerTech's submission form prior to 3/31/2021; they will replace your trigger and cover all related shipping costs. To remove the trigger from the rifle, please see the trigger tech manual at the link below:
TriggerTech Installation Instructions >

Rifle Disassembly
To remove the receiver from the chassis, remove the screws shown below.