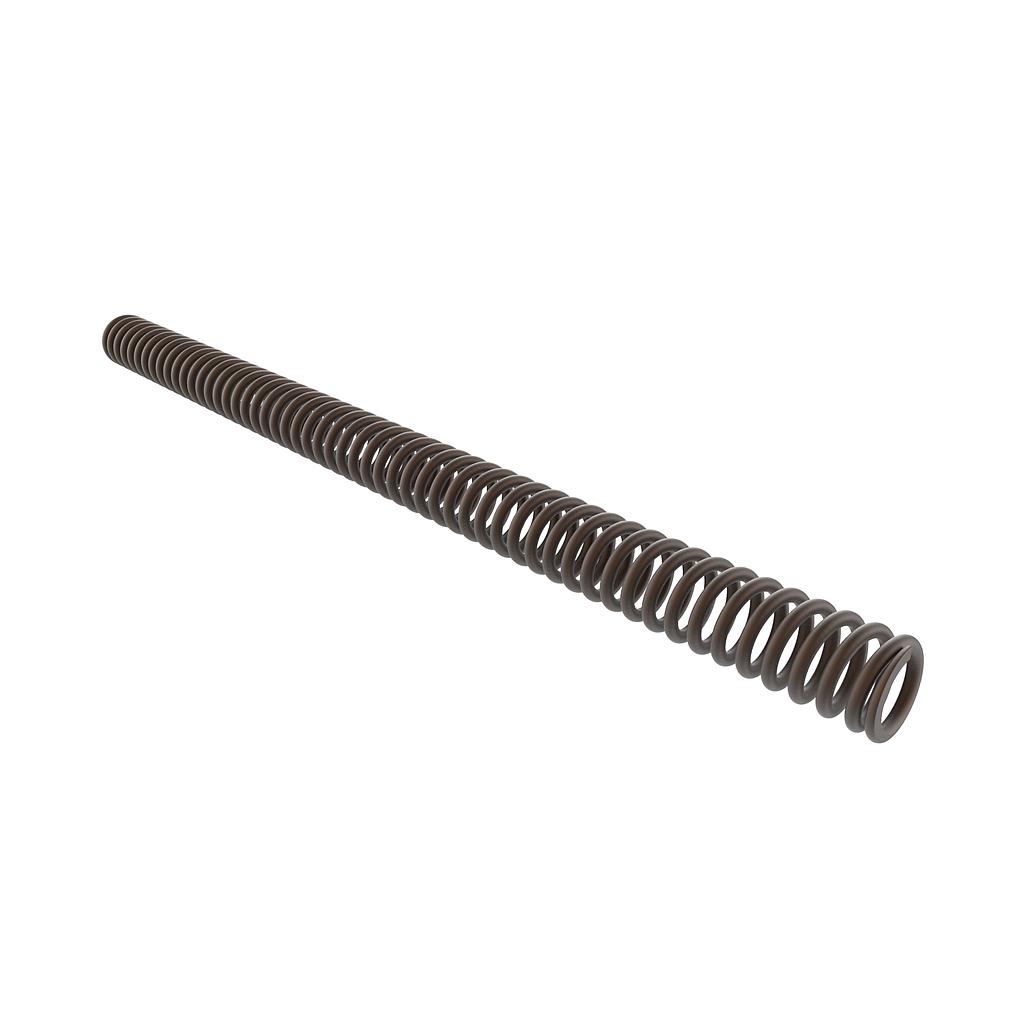 Overview
Nucleus and M7 Mausingfield bolt action main striker spring. 25 lb spring (red spring) is standard to avoid light strikes.  If you would like lighter bolt lift it is recommended to try the 21 lb spring (blue spring). 
Not for use with Archimedes actions.
To determine what spring your action has:
Actions shipped in February 2019 and later were assembled with a 25 lb spring installed (red spring).

Actions shipped in January 2019 were assembled with a 19 lb spring installed.


Actions shipped in 2018 were assembled with a 16 lb spring installed.
How to tell which spring you have

Short Action
---
Springs shown in this order in picture:
Short action 25 lb: approximately 4.4" free length, slight red color
Short action 21 lb: approximately 4.0" free length, slight purple color  
Short action 19 lb: approximately 4.9" free length, no color
Short action 16 lb: approximately 4.6" free length, no color

---

Long Action
---
Springs shown in this order in picture:

Long action 25 lb: approximately 5.7" free length, slight red color
Long action 21 lb: approximately 5.3" free length, slight purple color  
Long action 19 lb: approximately 6.5" free length, no color
Long action 16 lb: approximately 6.1" free length, no color

---