 M-BRACE Mount LRF Bridge
---
Made in the USA.

M-Brace Laser Range Finder Mount
Securely attaches to the M-Brace Scope mount to support your laser range finder.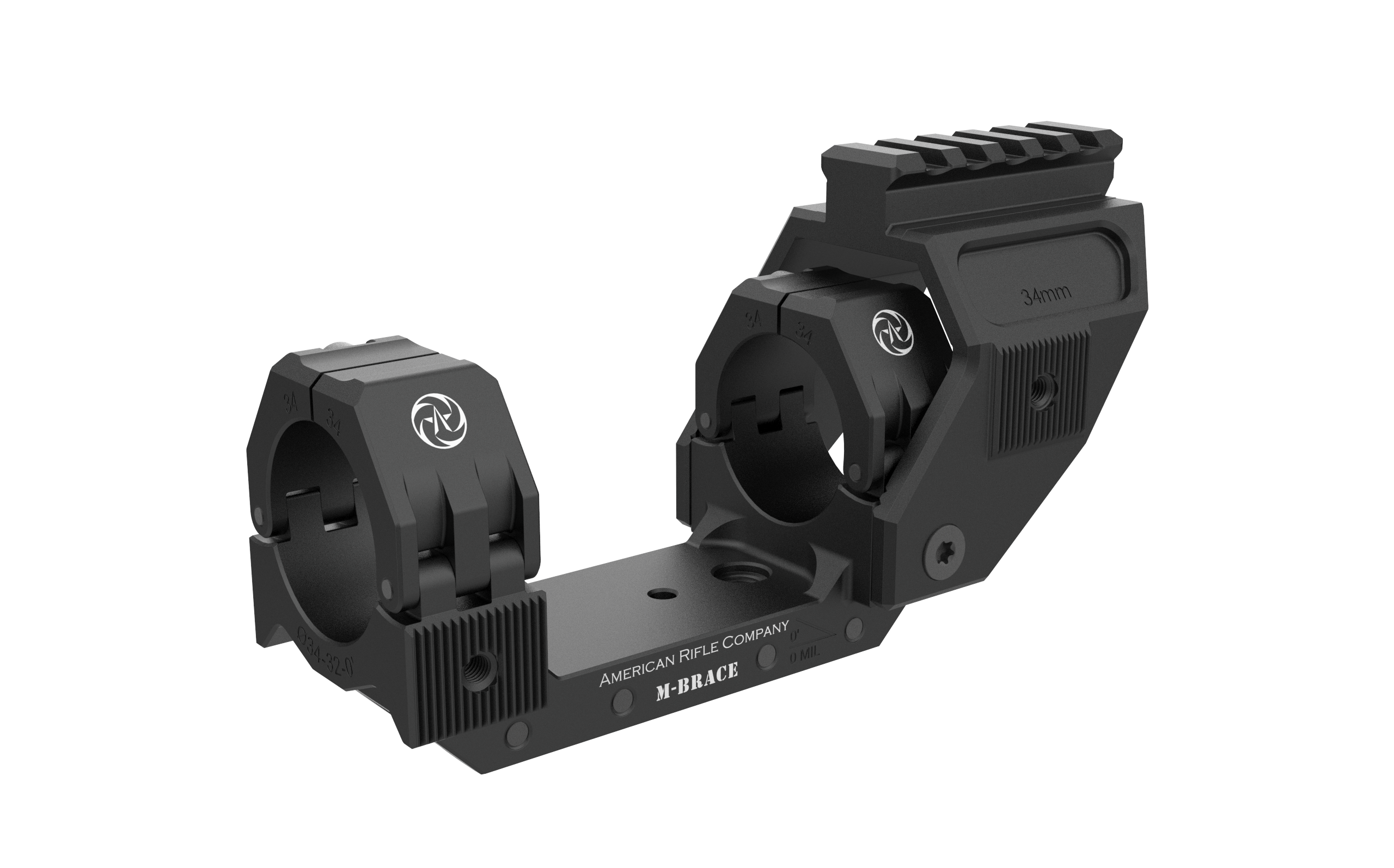 Mounting Points
Accessory Pic Rail or Bubble Level can be mounted to LRF mount or directly to M-Brace Mount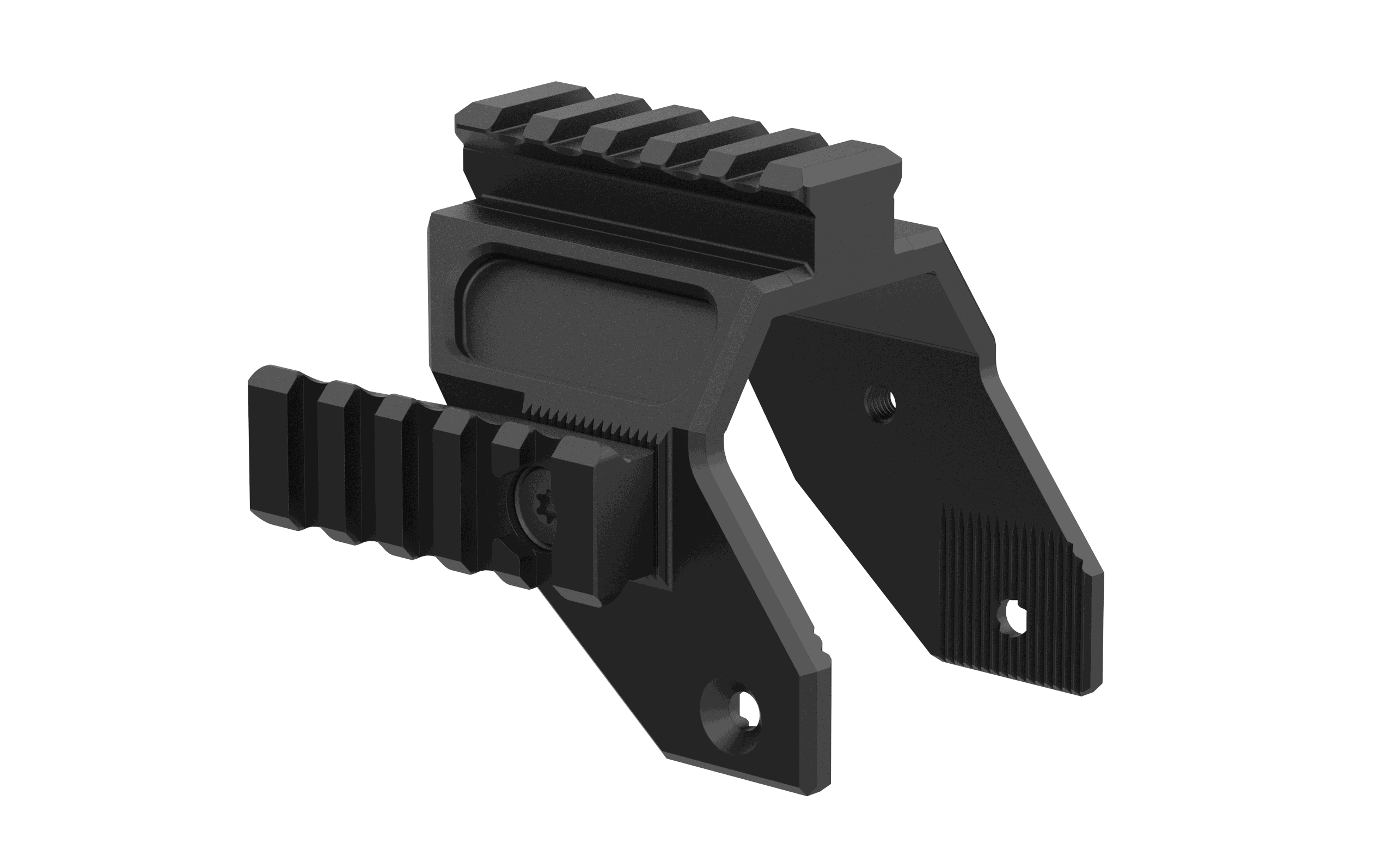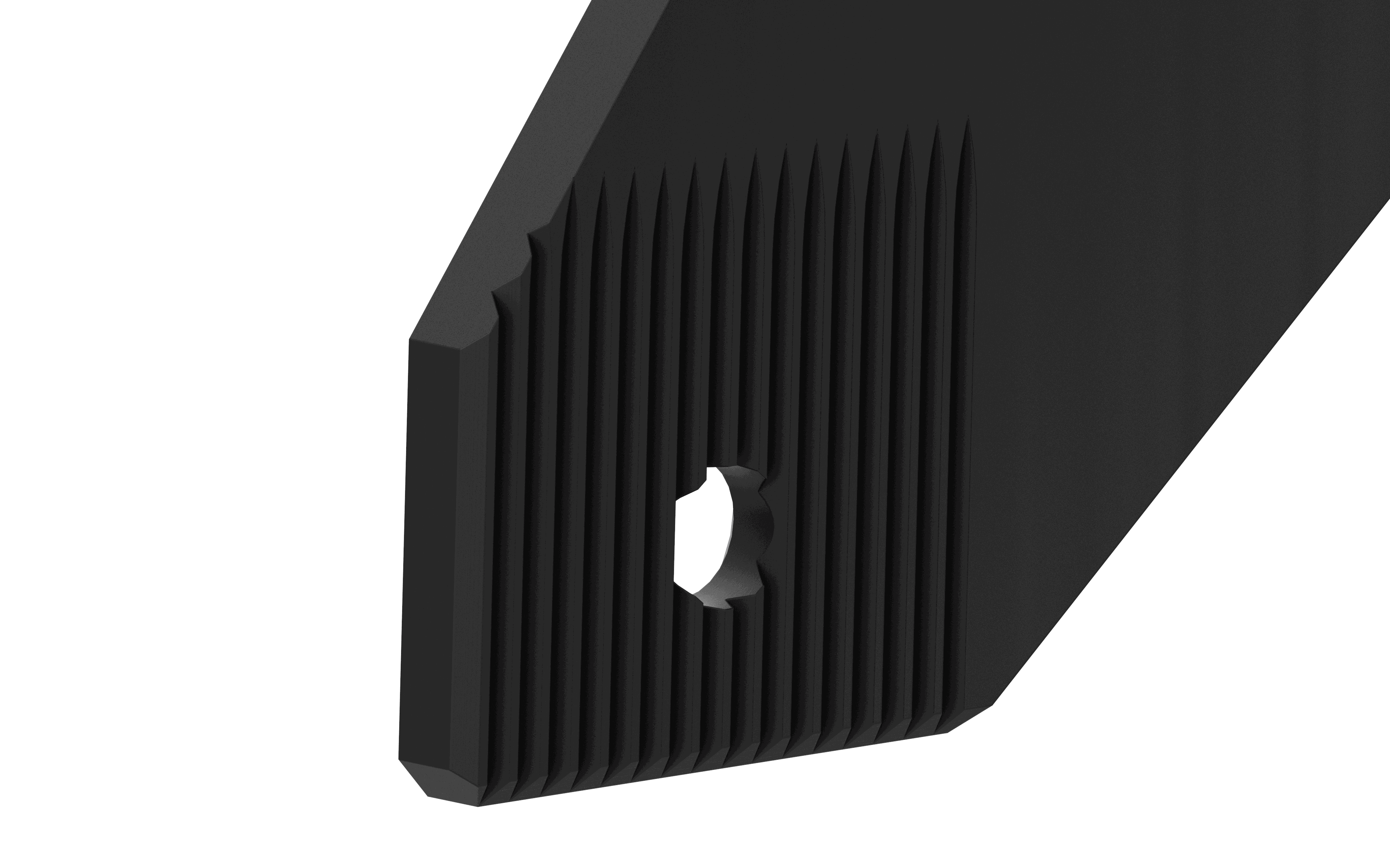 Locking Interface
Serrations positively locate the rail and withstand recoil forces without moving or slipping.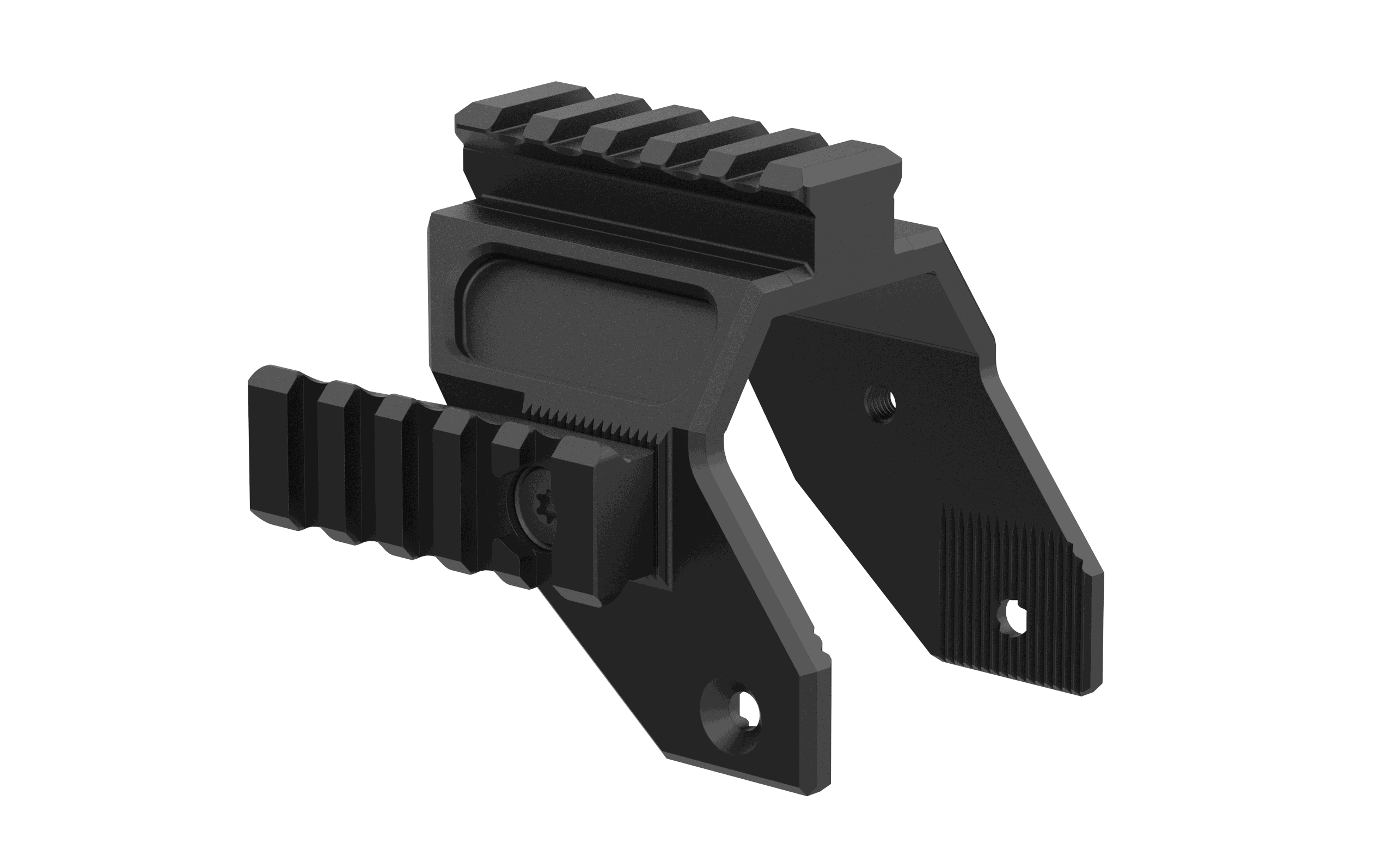 Mounting Options
Pic rail  or level mount can be attached to LRF Mount.  
Mount Angle
The attachment points on the mount include the angle of inclination.  If the scope is at 20 MOA, the LRF Mount pic rail is at 20 MOA.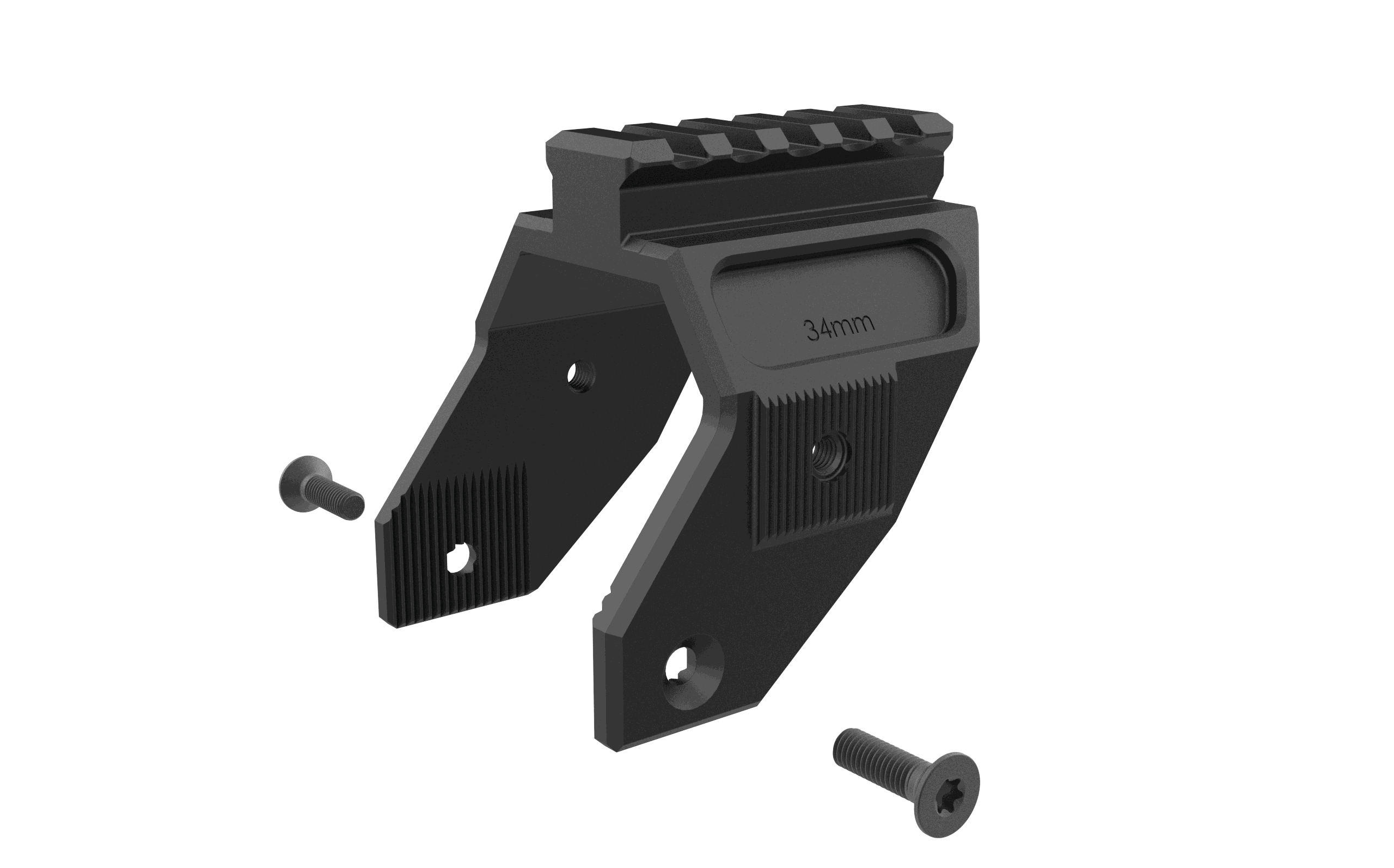 What's in the Box
LRF Mount

Mounting Screws, two M5 x 16mm T25 Torx.  Uses the same T25 tool as the M-Brace.
Overview
7075 Aluminum

Picatinny (MIL-STD-1913) rail


Compatible with American Rifle Company M-Brace Mount

Weight with mounting hardware for 34mm width 4.5 oz (127 grams) 


Proudly engineered and manufactured in the USA
Details
Extremely strong and light-weight, CNC machined from 7075 aluminum alloy and anodized for excellent corrosion resistance and a matte-black finish.
Torque spec: 5.6-6.2 Nm (50-55 in-lbs). 
Dimensions and Weight
Internal Dimensions: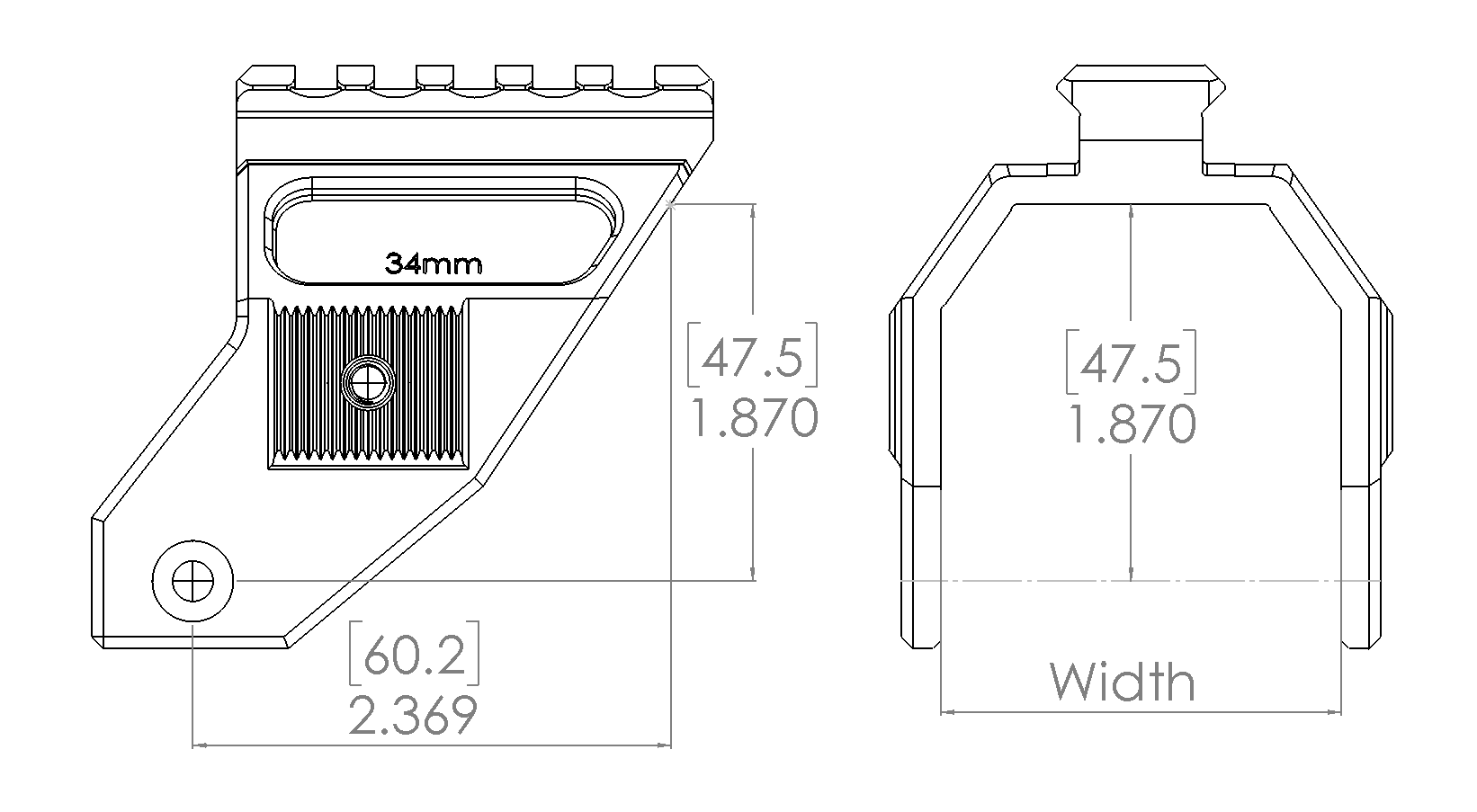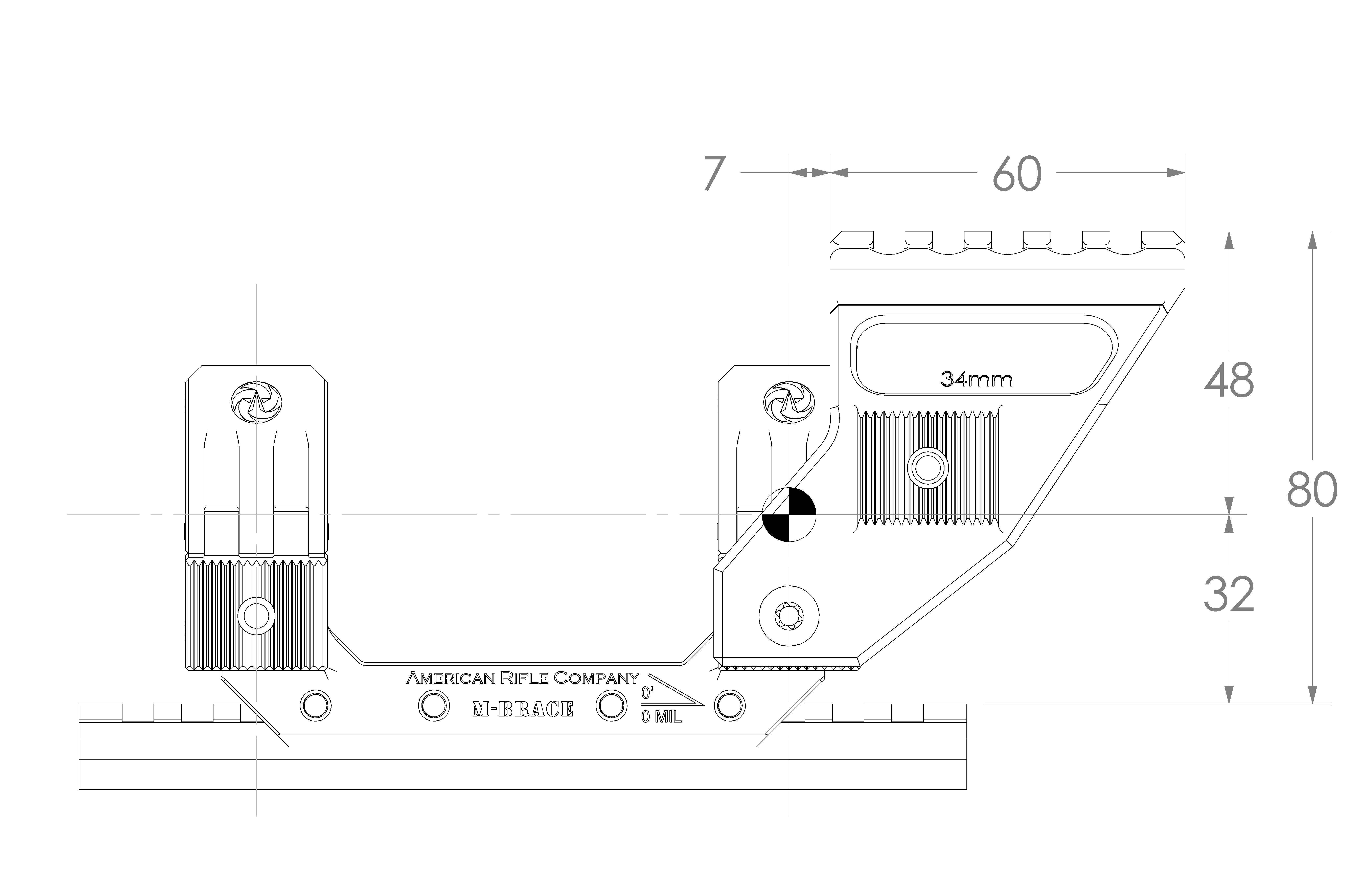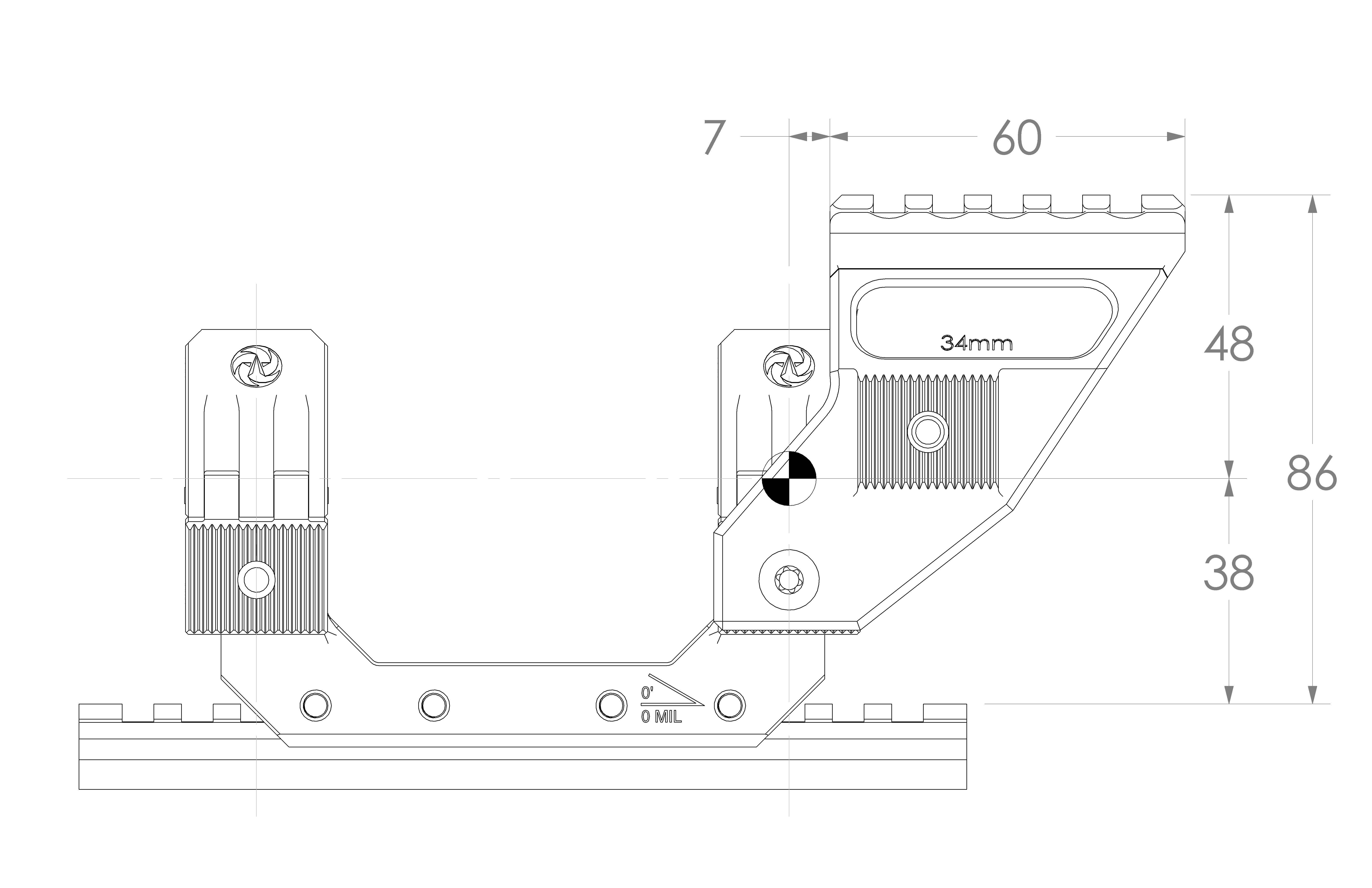 Weight (ounces) and mass (grams) for each available size includes two mounting screws. Weighed on a scale with 0.1 oz resolution. 


Fits 1" & 30mm Dia. Mount
Fits 34mm Dia. Mount
Fits 35 & 36mm Dia. Mount

Fits 40mm Dia. Mount

Mount & 2 screws


4.3 oz
122 g


4.5 oz
127 g


4.3 oz
127 g


4.6 oz
130 g


Width
1.827"
46.4mm
1.984"
50.4mm
2.063"
52.4mm
2.220"
56.4mm