Xylo Steel Rear Bag Rider Kit Xylo Steel Rear Bag Rider Kit
---
Made in the USA.

Description
Steel Bag Rider can be used to increase weight

Includes clamping screw

M-Lok slots on side for additional weight

Steel bag rider weight: 20 oz (567 grams)

Standard aluminum bag rider weight is 6 oz
Side Mount Weights
Xylo External weight kit can be mounted to M-LOK slots on the side of the steel bag rider to add 8 oz for a total of 28 oz.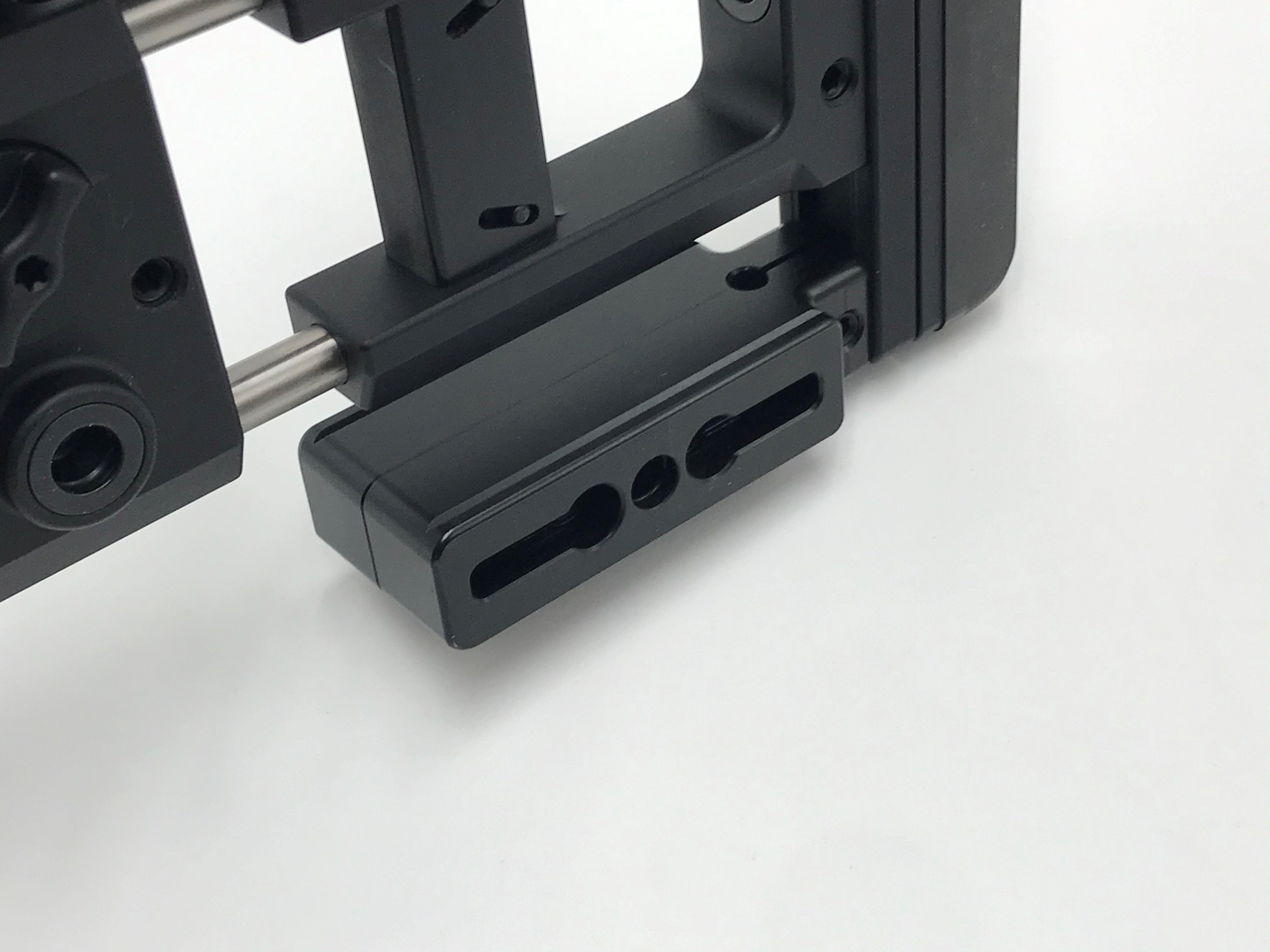 Weight mounted on Chassis
Steel bag rider shown attached to the chassis in place of aluminum bag rider.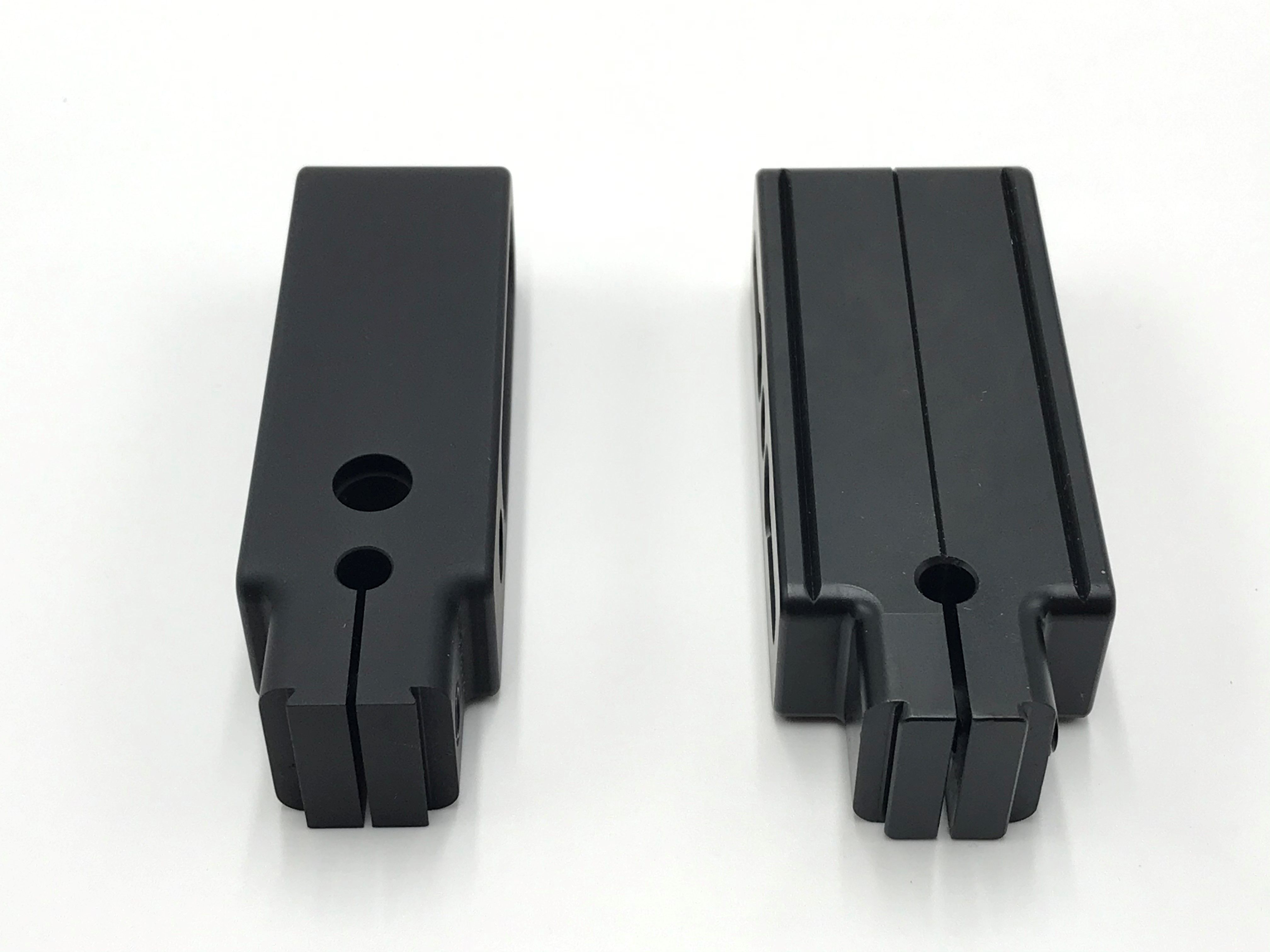 Aluminum vs Steel
Steel bag rider is 1.55" wide.  Other dimensions are similar to aluminum bag rider. (Steel bag rider shown on right)