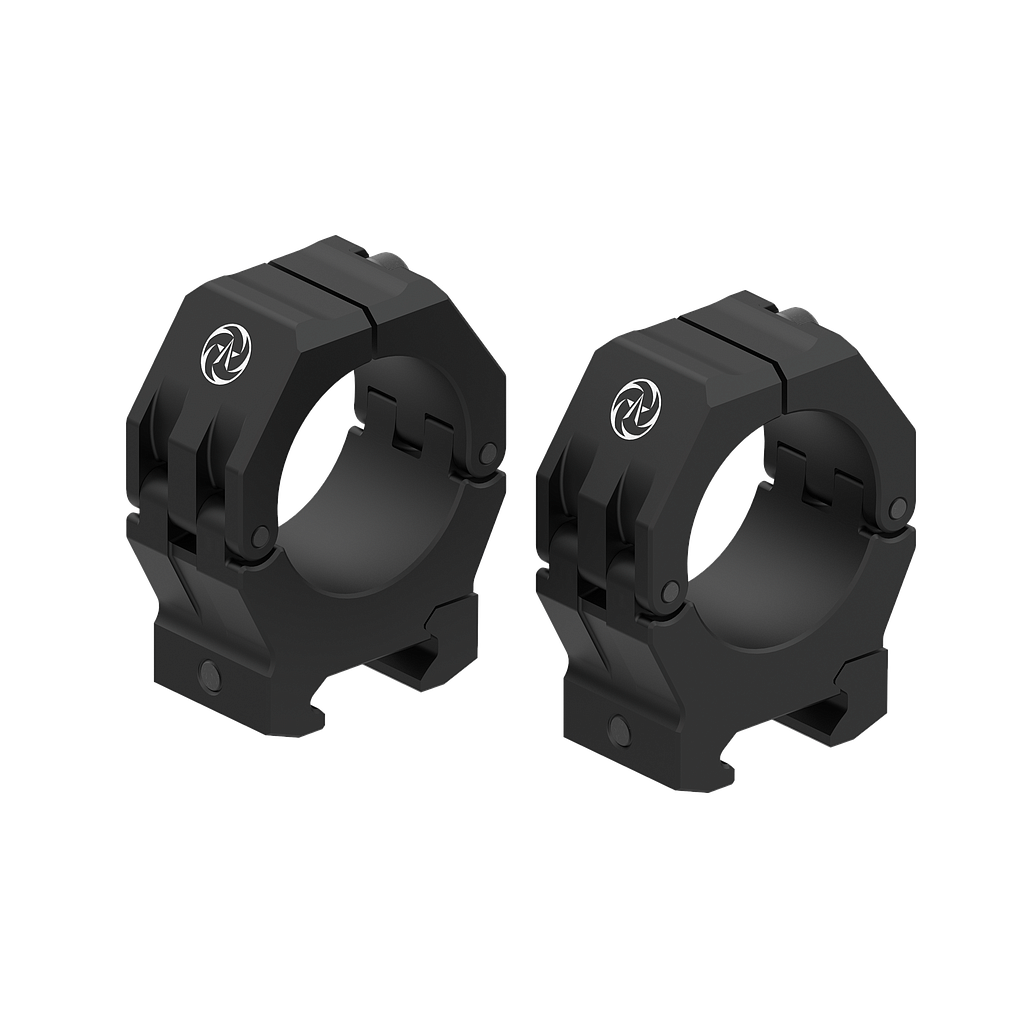 M-BRACE Scope Rings
Effortless anti-cant scope installation.  Recoil proof non-marring grip.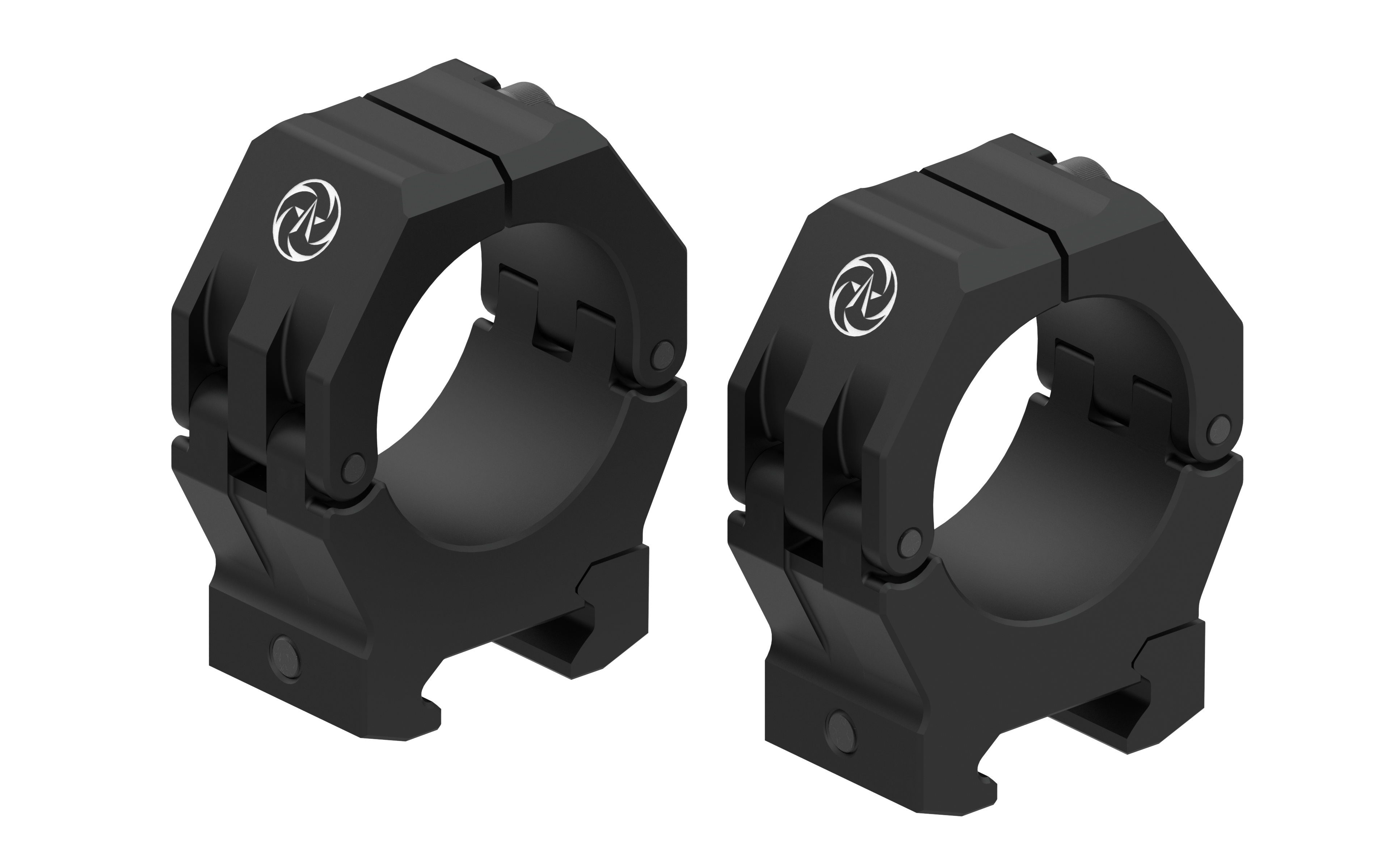 Available in the size you need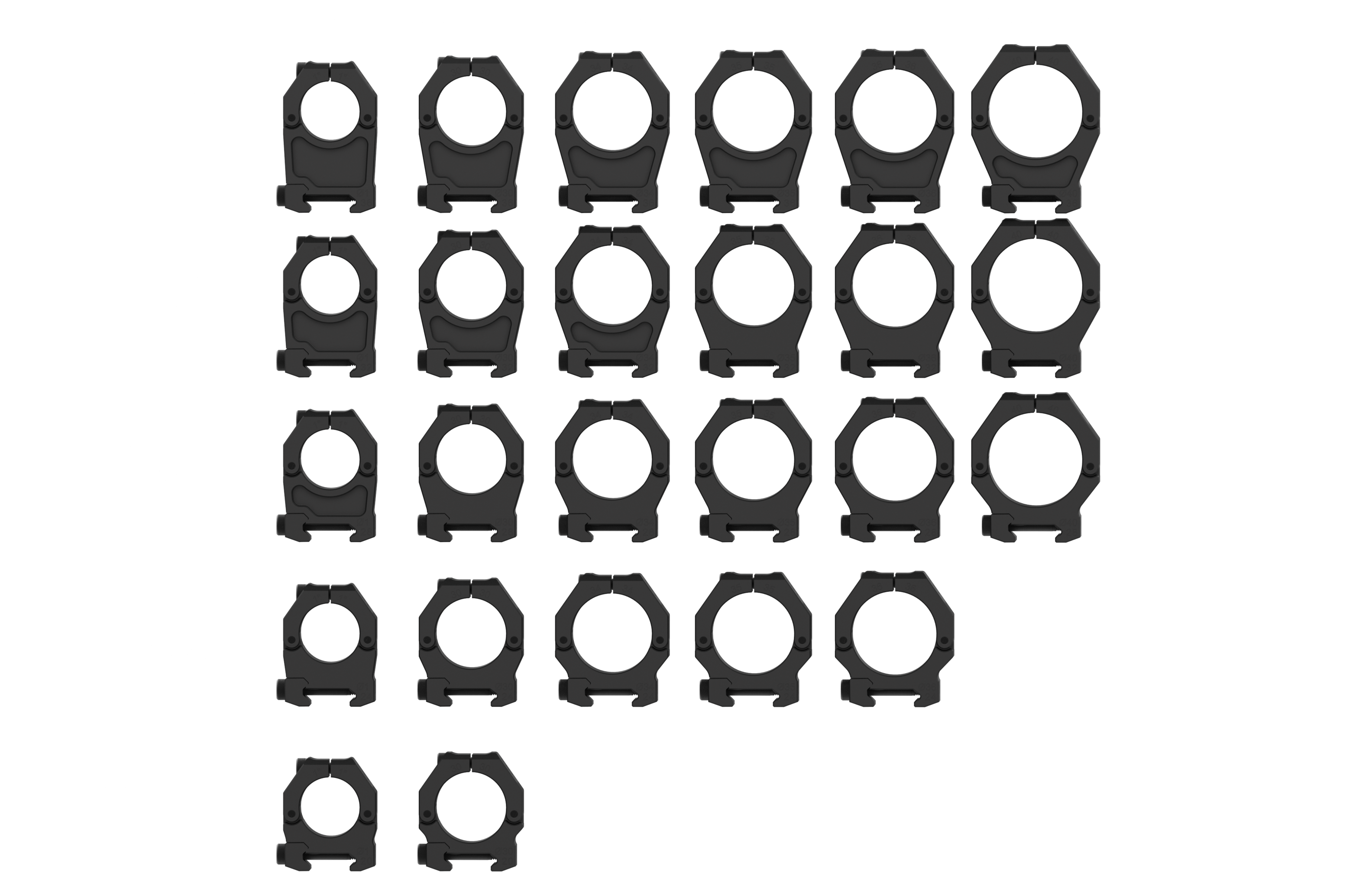 What's in the Box
A Pair of M-BRACE Scope Rings

Mounting instructions
Overview
Designed to fit Picatinny (MIL-STD-1913) rails.




Effortless Anti-Cant Scope Installation

Recoil Proof Non-Marring Scope Grip

Excellent Return-To-Zero

CNC Machined High-Strength 7075 Aluminum

Available in the Diameter and Height you need


Scope ring height is from optical center line to top of rail

Proudly made in the USA
Rings, Mounts & Accessories >
Details
Even under the heaviest recoil, M-BRACE Rings hold firmly without marring or indenting the scope. These uniquely split rings maintain reticle alignment during scope installation while their low profile leaves the shooter with a clear view of the turrets.
M-BRACE Rings feature a rail interface which precisely and correctly engages rails, even those which fail to meet Mil and STANAG specification. The result is excellent return-to-zero performance.
Extremely strong, M-BRACE Rings are CNC machined from 7075 aluminum alloy and anodized for excellent corrosion resistance and a matte-black finish.
Torque spec: 6.2 Nm (55 in-lbs) on scope clamp and rail mount screws. 
Dimensions & Weight
Height is measured from optical center to top of pic rail.  Larger diameters are limited in lowest available height.

Weight (ounces) and mass (grams) listed for sizes available.  Numbers are for a complete set with hardware weighed on a scale with 0.1 oz resolution.  Larger diameter sizes may be similar in weight to smaller diameters because the height is defined as the optical center to top of the rail.  Therefore as the diameter increases the amount of scope ring material between the bottom of the scope tube and the rail decreases.



1" Dia

30mm Dia

34mm Dia

35mm Dia

36mm Dia

40mm Dia

36mm Height
(X-High)

7.3 oz
208 g

7.6 oz
216 g

7.9 oz
223 g

7.9 oz
224 g

8.0 oz
226 g

8.1 oz
230 g

32mm Height
(High)

6.8 oz
194 g

7.1 oz
201 g

7.3 oz
207 g

7.7 oz
219 g

7.8 oz
220 g

7.8 oz
220 g

28mm Height
(Med)

6.3 oz
179 g

6.9 oz
195 g

6.9 oz
196 g

6.9 oz
196 g

6.9 oz
196 g

6.9 oz
195 g

24mm Height
(Low)

6.0 oz
171 g

6.1 oz
173 g

6.1 oz
173 g

6.1 oz
173 g

6.1 oz
173 g

-
20mm Height
(X-Low)

5.3 oz
150 g

5.3 oz
151 g

-
-
-
-
Selecting ring height using pennies.

Step 1
Stack pennies on top of scope mounting rail.  Use the same number of pennies in each stack.

Step 2
Set and hold scope on pennies.  Adjust number of pennies until scope is at desired height with adequate clearance to barrel.

Step 3
If you use scope caps, test fit with scope caps.
Step 4
Count the number of pennies in one stack.
Find the intersection of the scope diameter and the number of pennies (Number in one stack).  This is the recommended scope ring height.  
The penny thickness used for this calculation is 1.5mm (0.059 inch).