Bolt Head & Extractor, M15 Coup De Grâce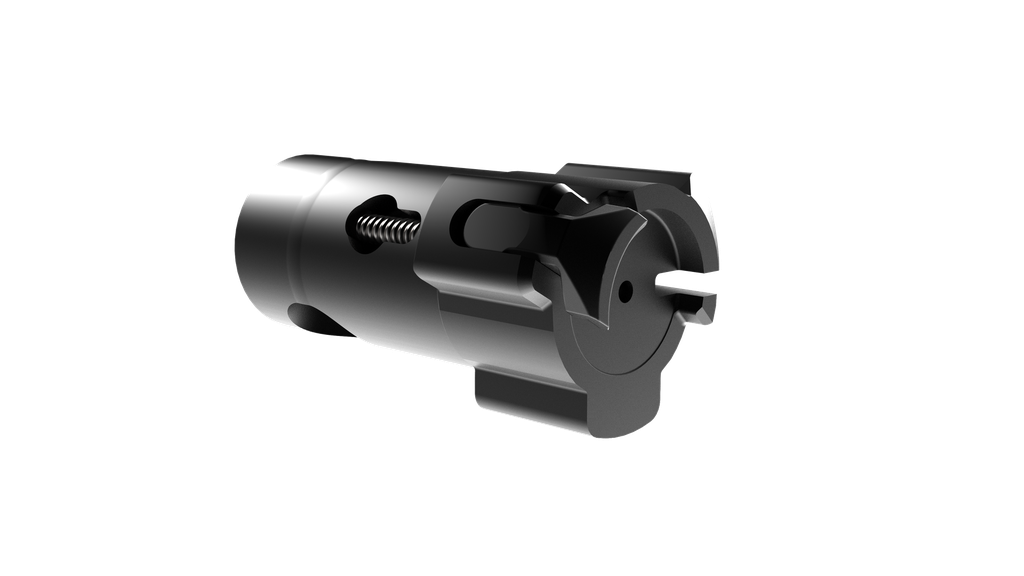 Bolt Head & Extractor, M15 Coup De Grâce
Parts are not currently in stock. Items will ship when actions ship.
*If you do not see the cartridge you're looking for, please contact us!

Designed for use with Coup De Grâce bolt action enabling caliber interchangeability.
Hardened steel bolt head with DLC finish for corrosion and wear resistance.
Hardened stainless steel extractor.
Proudly engineered and manufactured in the USA.

Please Read
Cartridges with 14.93mm (.588 in) diameter case heads, i.e. 338 Lapua Mag, will not be engaged by the extractor as they are released by the magazine feed lips. Instead, they will feed in a manner like that exhibited by push feed actions, especially if used with the fixed bolt handle.

We strongly recommend choosing the pivoting handle for use with the 588 bolt head for two reasons. First, large cartridges are more likely to get stuck in the chamber than small cartridges. And secondly, the cartridges will be extractable without the need to rotate the bolt closed.

At this time, we are not sure if the 588 bolt head and extractor can be designed to function exactly like the smaller variants. We will continue to explore this.