Product Update
Please Read Before Ordering:
Some customers have reported a Point of Impact shift if the barrel is struck with a Barloc installed.  

American Rifle Company has not yet conducted testing to determine the cause. 

There are no safety issues, but if this may be a problem for the intended use of your rifle, please do not use a Barloc. 
Product Overview
Product Information:
 American Rifle Company's Barloc is a device that enables one to remove and re-install a barrel using only a 5/32″ hex key and a head space gage.

It is superior to competing products because it actually preloads the barrel thread promoting long term receiver-barrel joint stability.

90 lbf-in (10 Nm) of torque applied to the 10-32 clamping screw results in a barrel thread pre-load requiring approximately 100 lbf-ft (136 Nm) of torque to loosen!

Barloc Nut thread sizes currently available:


1-1/16" x 16 TPI (Remington)

1-1/16" x 18 TPI

1-1/16" x 20 TPI (Mausingfield, Nucleus, Savage small shank)

1-1/8"   x 20 TPI (Savage large shank)

Barrel:

Shouldered barrel version: Designed for use with barrels having shoulders and shank diameter of 1.250 inches.

Threaded barrel version: Four thread sizes are currently available including those for Savage and Rem-age pre-fit barrels.

Intended for use with either recoil lugged or lug-less actions.

Made from hardened steel

Manganese phosphate and oil finish

Weight: 3 ounces (86 grams)

Proudly engineered and manufactured in the USA.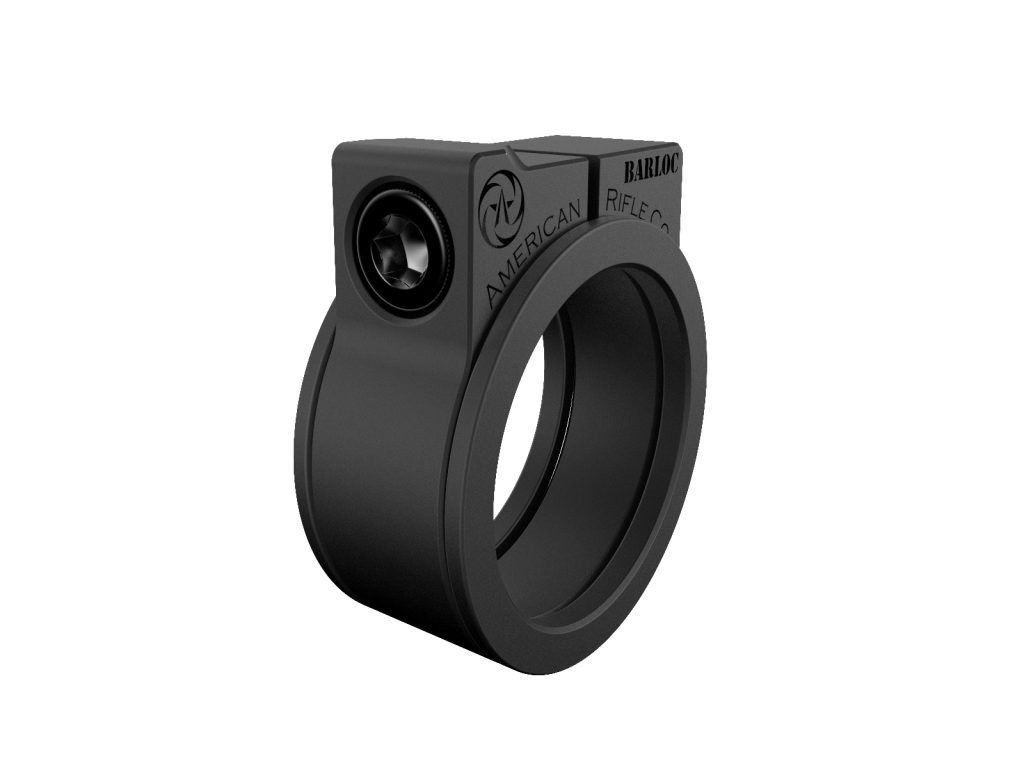 Shouldered Barrel, Without Recoil Lug
Part Stack:
1 Conical washer

1 Clamp ring

1 Conical washer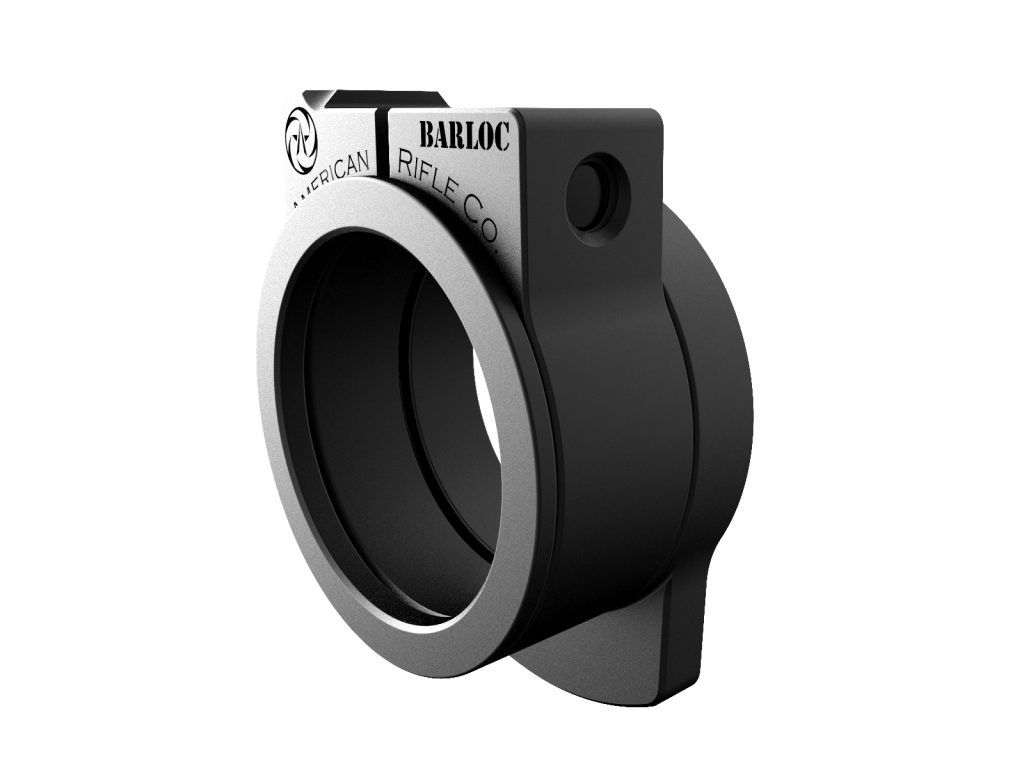 Shouldered Barrel, With Recoil Lug
Part Stack:
1 Recoil lug with conical interface


1 Clamp ring

1 Conical washer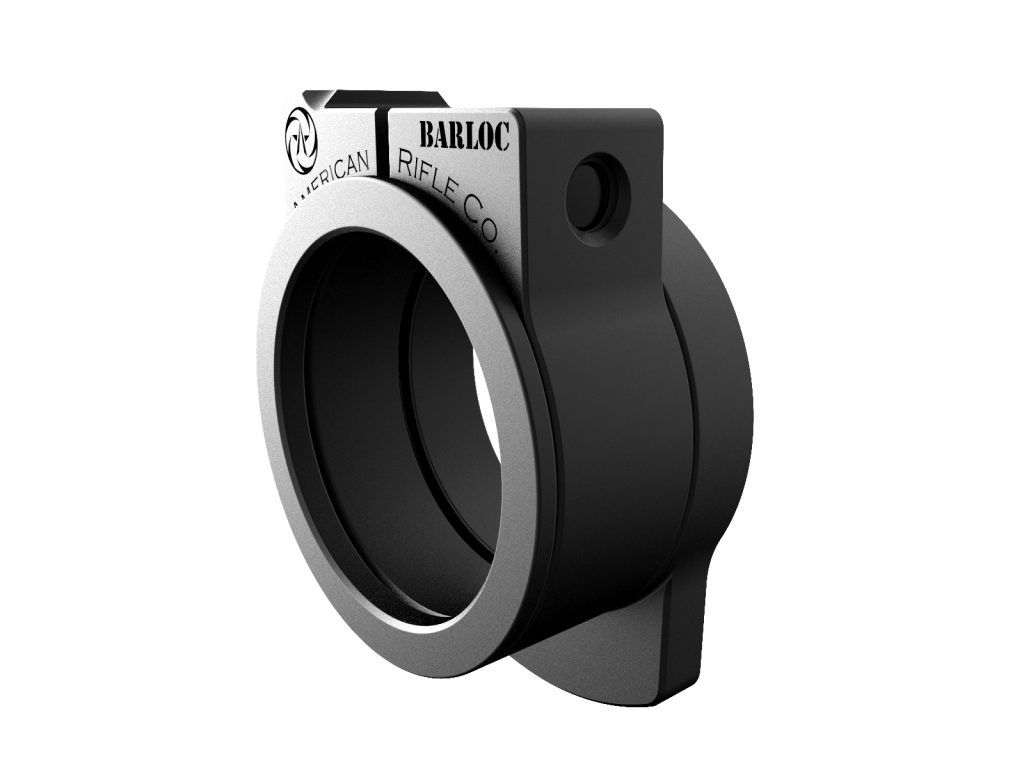 Shouldered Barrel, With Scope Rail Tab Recoil lug 
Recoil lug fits American Rifle Company Bolt actions using recoil lug with tab. 
Part Stack:
1 Recoil lug with conical interface and Scope Rail tab

1 Clamp ring

1 Conical washer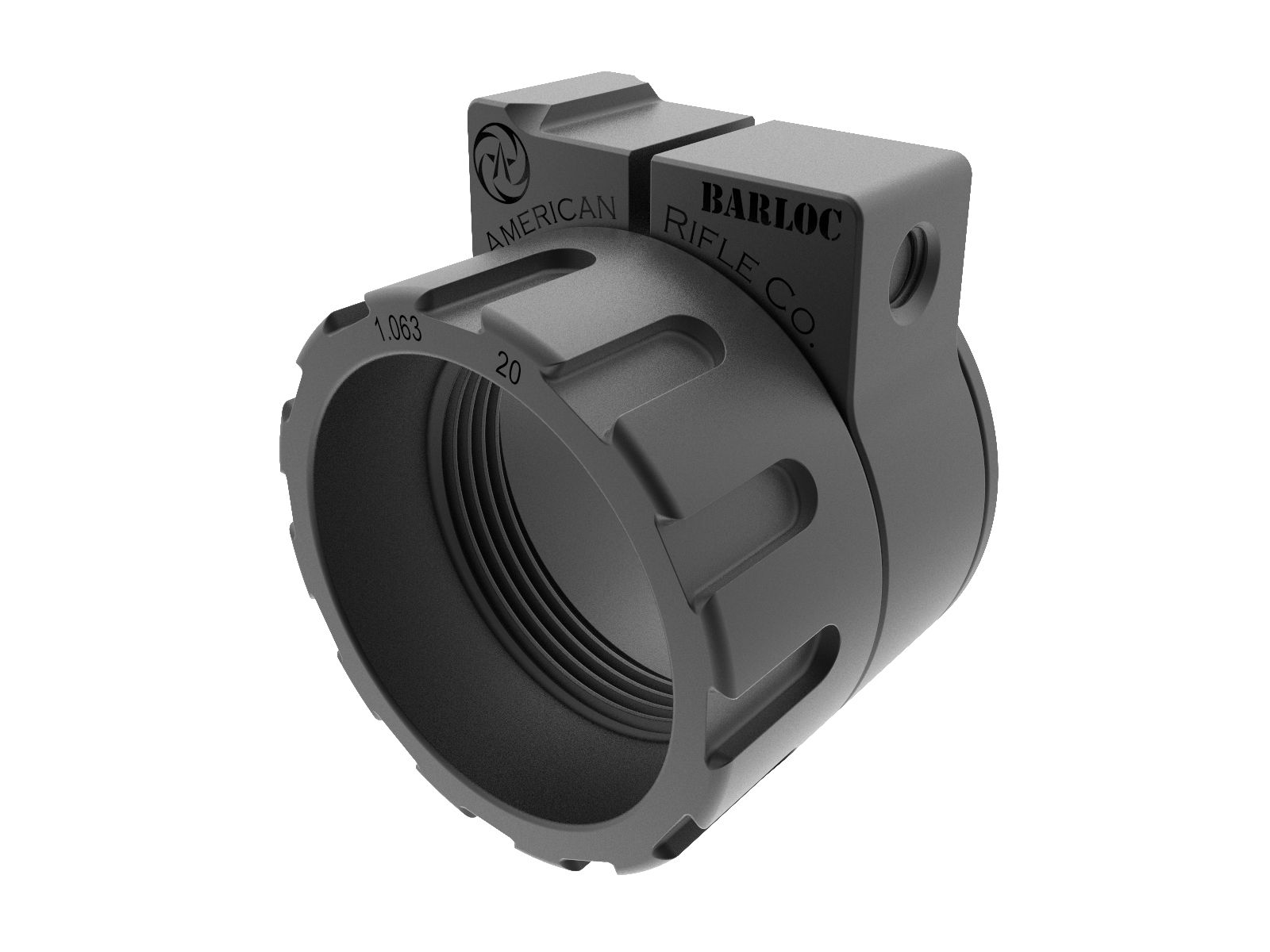 Threaded Barrel, Without Recoil Lug
Part Stack:
1 Conical washer


1 Clamp ring

1 Nut with conical interface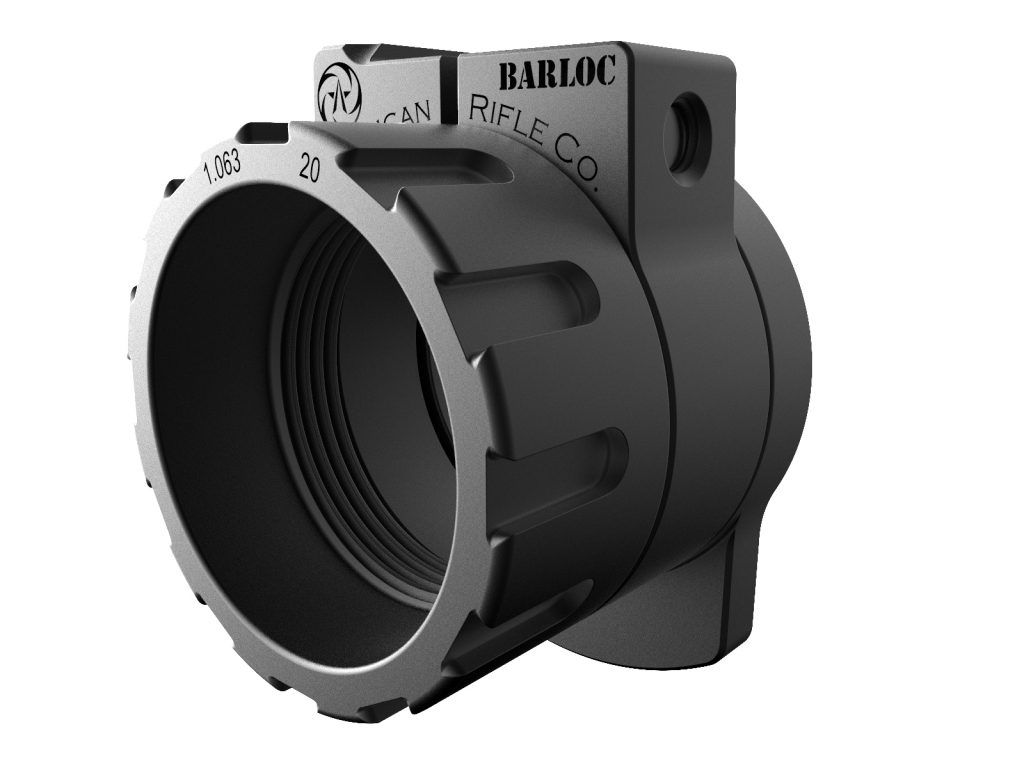 Threaded Barrel, With Recoil Lug
Part Stack:
1 Recoil lug with conical interface


1 Clamp ring

1 Nut with conical interface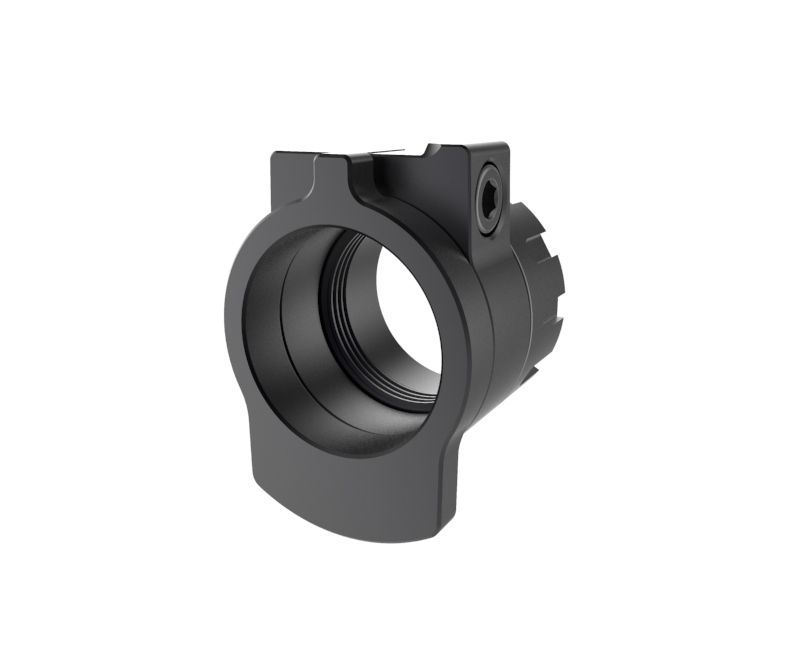 Threaded Barrel, 

With Scope Rail Tab Recoil lug 

Recoil lug fits American Rifle Company Bolt actions using recoil lug with tab. 


Part Stack:
1 Recoil lug with conical interface and Scope Rail tab

1 Clamp ring

1 Nut with conical interface